When I use Devices And Printers, I see my laptop Icon, this icon has one exlamation mark. When I rightclick the laptop icon, I can choose troubleshoot, and I can choose to apply a fix or skip it.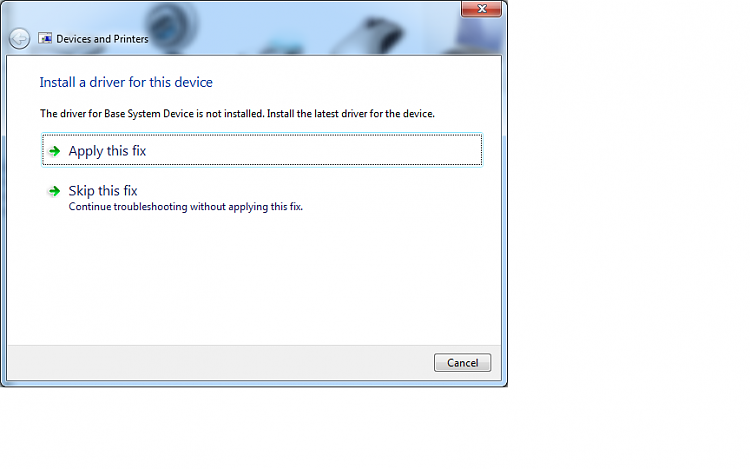 I would like to know what happens when I just select Apply this fix, before I do that, I like to know what changes are going to commited on my system.
Hope someone can help me to do the right thing.
Thanks in advance,
zx81