Hey all,
I've been running W8.1 in a VM for a short while now with the intention of learning about the OS mainly to help others I know, but I've realised that it's very handy for managing my secondary email account and my Microsoft account. As I don't care much for W8.1 it's also proving handy to test out software before installing on my main W7 install.
While the VM serves its purpose more than adequately I'm considering installing W8.1 in a dual boot configuration. I would be very grateful if you experts would give me your opinions on whether it's worth it and how you would go about setting it up.
My HDD configuration is below: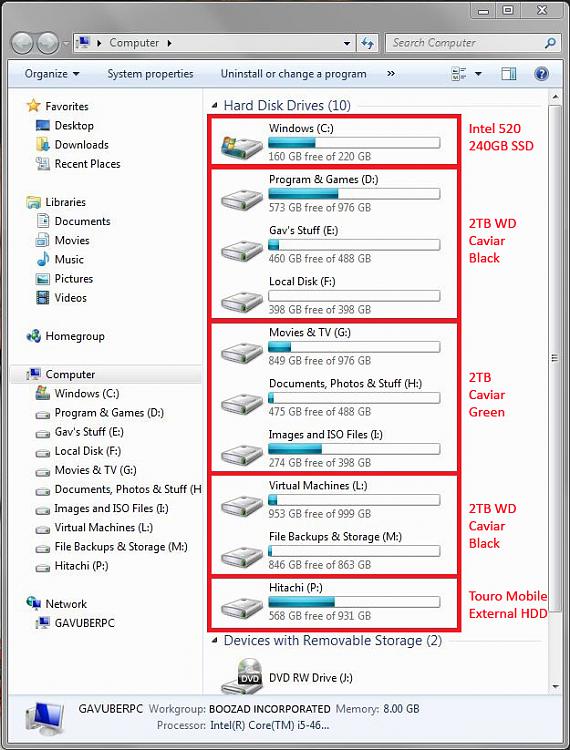 My initial thought was to clear the 2TB WD Black with the VMs and file backups on (I can reinstall the VMs elsewhere and have ample space to house my tertiary backups) and install to one of the 1TB partitions. The Black is a speedy drive and should be OK for W8.1.
I wouldn't mind adding a second SSD to install onto though, I can pick up a Toshiba 128GB for around £50 ($75 or so) and I suppose that would be my ideal scenario as I could then clear the Caviar Black to store whatever I needed for 8.1.
So any thoughts or advice on how you would proceed with this set up would be gratefully appreciated. I completely understand that some would proceed by not installing W8.1 at all!