Hi
As long there is no data to save, i would recommend deleting all partitions including the two main partitions, 15 GB ecovery and 20 MB partition. You will see a single unalloacted space like in the below picture.
Click the "New" button and create first partition sized 100 GB ( 102500 MB).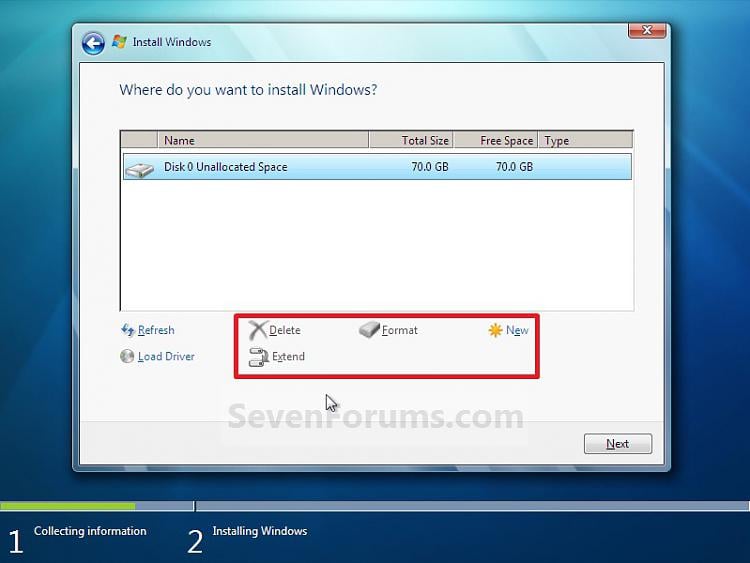 Windows will also create a 100 MB partition to be used as a boot drive. Then select the rest of unallocated space and create another partition to store data. When partitioning complete, select the first 100 GB partition and press "Next". Installation will begin.
I would recommend watching this video tutorial -
http://www.youtube.com/watch?v=PsveMWRdNxo