I was asking what you saw at this step of install: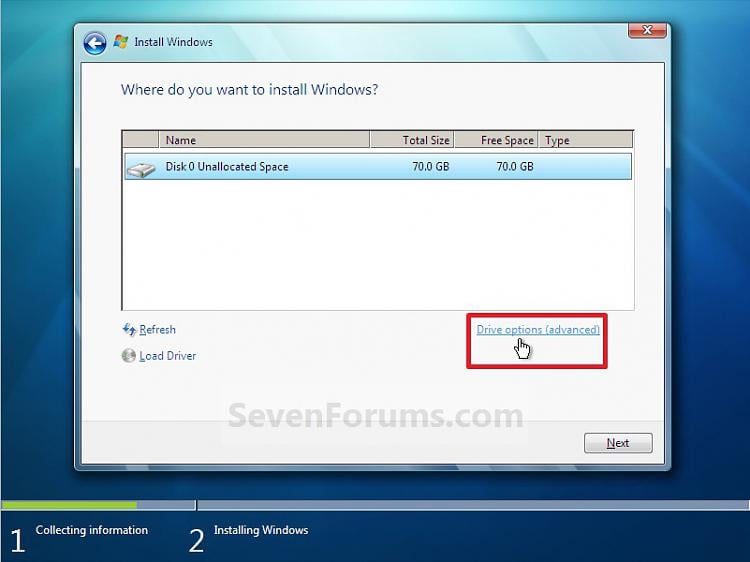 Did it say Unallocated space like it shows there? Did you make your partitions with the Drive Options or just click Next?
It sounds like it is installing or has already finished, since you don't specify what Updates its doing. If it's succeeding then there's no reason to change anything.