Hi
To repair a corrupted
UEFI
boot-loader, the easiest way i know is to use the
Bcdboot
command line tool. For example when we need to completely remove
GRUB2 EFI
and restore Windows boot manager ( Win 7/8 ), the following steps will do the trick.
1.
Boot from a Windows installation disk under
UEFI
mode. You can't repair a UEFI installation if you boot from DVD/USB in MBR mode.
2
Open a command prompt at boot by pressing
Shift + F10
together.
3.
Use
DISKPART
to identify the
EFI System Partition
or
ESP
and assign a letter to it.
List Partition
command will identify the
ESP
as type
System
.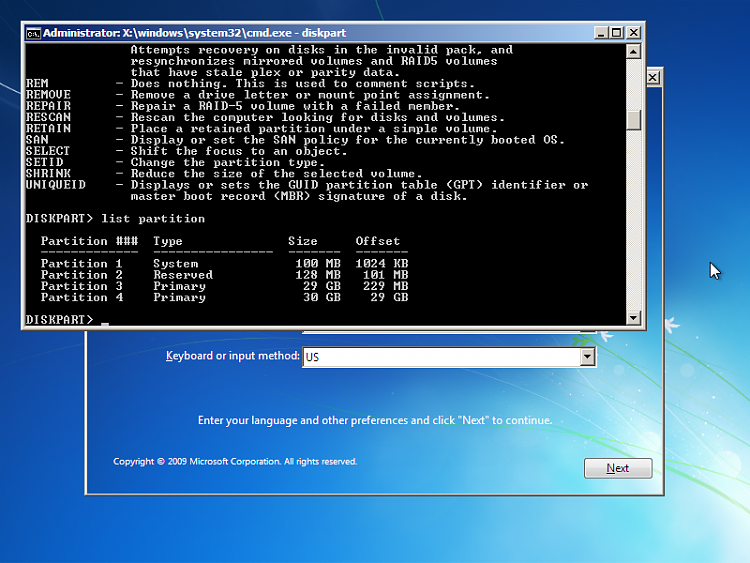 4.
Select the
ESP
and assign a letter to it.
5.
Exit
DISKPART
and format the
ESP
under
FAT32
file system. This will completely wipe whatever boot loader is currently on the
ESP
- whether it is Windows or
GRUB2
boot loader.
6.
Now initialize the
ESP
with
Bcdboot
command. this will create new BCD store and Windows boot manger on the
ESP
from scratch.
Bcdboot C:\Windows
This will remove GRUB EFI and install Windows boot manager.
( Assuming
C:
is the Windows drive's letter assigned by WinPE. Usually Windows partition will be the first
"Data"
type partition (
Microsoft basic data partition - Wikipedia, the free encyclopedia
) on a GPT disk and usually it will receive letter
C:
. However this may change if you install Windows to a second or third "Data" partition. Check the contents of partitions with
DIR
command when in doubt.)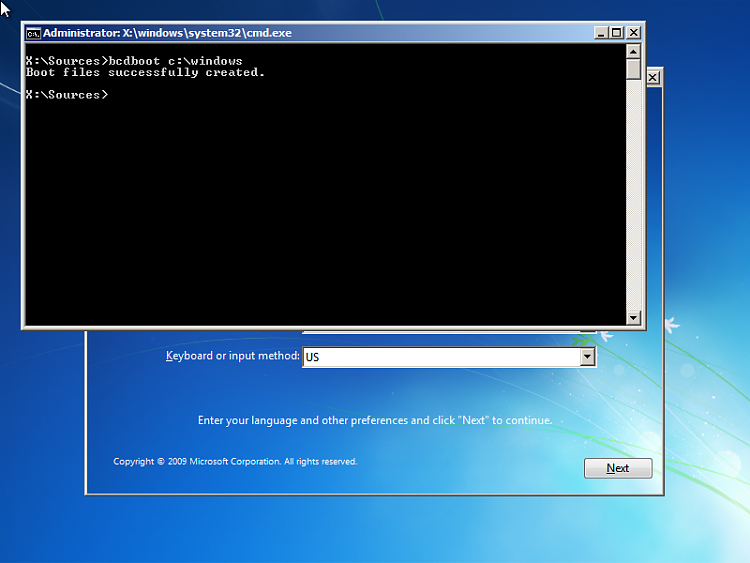 Btw, i don't think this will help resolving OP's situation. It seems more like a critical system files corruption than a boot loader issue/Windows partition severely damaged.