Sorry don't quite know what happened. Please ignore this message as the same as above.
Gregrocker
Thanks for your reply. Yes I believe I did add Win10 using that method. I should perhaps say that this is our spare PC I'm working on and last weekend when I left it it was working fine no probs at all. Yesterday I came up to update Win10 to latest build to find I had no access to USB devices attached to the system. After some playing around with possibilities I found it was the installation of TrueImage Home 2010. Thankfully that was easily sorted but I still couldn't get into Win10 and I still can't. As requested I attach a pic of my Disk Management.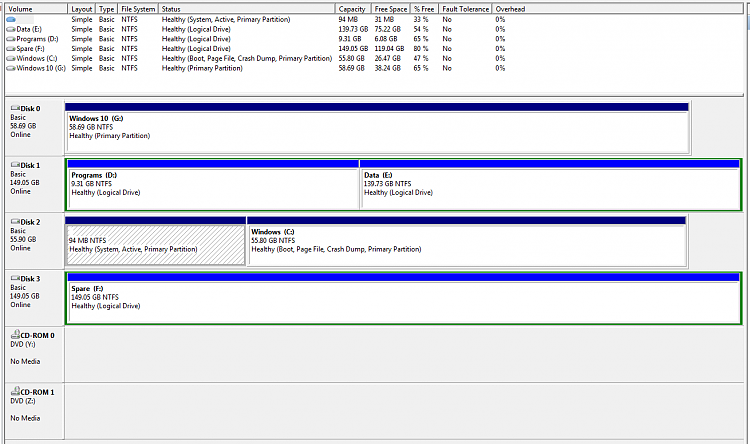 If it is of any help the window that comes up telling me windows has failed to load includes the error messages:
File: \Windows\System32\winload.exe
0xc0000428
Windows cannot verify digital signature for this file
Perhaps this means something to you - it means not a lot to me. I understand it's possible to bypass signature checking but so far I can't do it as the option does not seem to be offered and I've looked several times. I sincerely hope you can come up with something as I'm getting close to doing a complete reinstall of Win10.