Hello sevenforums!
I've been trying to find the best method of reinstalling my current device back to Windows 7 (Coming from 8.1 and never installing it myself. A friend did it for me).
ANYWAY, I'm getting lost in countless tutorials and information about this subject and I seem to have the basic idea of how to do a clean reinstall, but I have a couple questions regarding my ssd. It's currently my boot drive and I would like to have it completely clean for the reinstall (without any harm done to it). I've tried looking up info about it, but all these terms like 'secure erase', 'quick format' etc. kind of started to confuse me rather than enlighten me. I'm seeing so many mixed responses about the best way to handle this...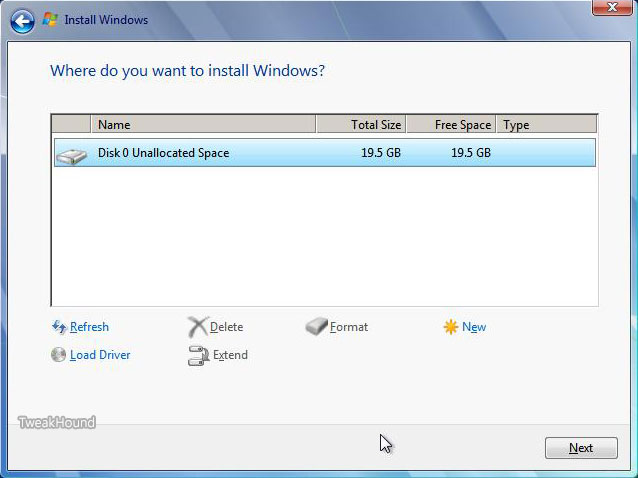 Does the above icon with "Format" next to it mean it is a quick or full format? I've read that a full format is harmful to my SSD.
And so my final question, what would the correct procedure be to reinstall? Should I secure erase with something like PartedMagic first? What exact procedure should I follow during the install with the partitions stuff? (like delete current partitions and format them and then click next?) I want my SSD running Windows 7 as the Boot drive and my HDD for files etc. and would love to see some steps I should follow during the install.
I'm sure these questions come by often and I'm sorry if I clutter this forum with yet another. I'm too scared of ruining my drives with my incompetence.

Hi,I think you can handle this task without getting helped by others,because as I see you've successfully passed the most important parts of installation. Now ,you just need to carefully read what's on the screen and then click.
Just click "Format",because there's no more option,like quick or full format.
Soon,the system will start the installation process and the computer will be restarted several times during the process. Then it will ask you to set time/date,choose your computer username,time zone and so on...
then it will load the new installed system for the first use and you're done.
Just know,you are not going to face any difficulties,because you've already accomplished the main tasks.
Good luck!