I have a duplicate entry in my BootMenu.
I have seen other topics here that are close to my situation, but this one is a bit different.
Orig, I had an ASUS MoBo, and a Win7 on my primary drive.
I reduced the size of the primary partition and split the drive into two partitions,
I purchased a newer AsRock MoBo and installed new win7 on the new empty partition.
So now I have 3 partitions SysRes, Asus Win7, AsrockWin7. good
I have 2 entries in the BootMenu, and can switch back n forth. good
I did not want to remove the old partition until I had everything on the new one set OK.
Well, at some unknown point/repair/fix/update, I noticed the BootMenu had 3 entries, 1 Asus, and 2 AsRock. Never thought much about it as all still went where they were supposed to, but there was an extra AsRock.
FastForward a couple months, and I am ready to remove the Asus OS.
I delete the Asus partition, and add the empty space to the Asrock Partition.
BootMenu now has no Asus boot entry, great !
But there is still a mystery duplicate AsRock.on the BootMenu ... it is time to clean out if I can.
The BootMenu image shows they look identical.And they operate the same.
The MsConfig/Boot util shows 2 entries, both CURRENT, and no DELETE available.
The EasyBCD GUI utility says there is 1 entry in the bootloader.
The EasyBCD CMD utility says there is 1 entry in the bootloader.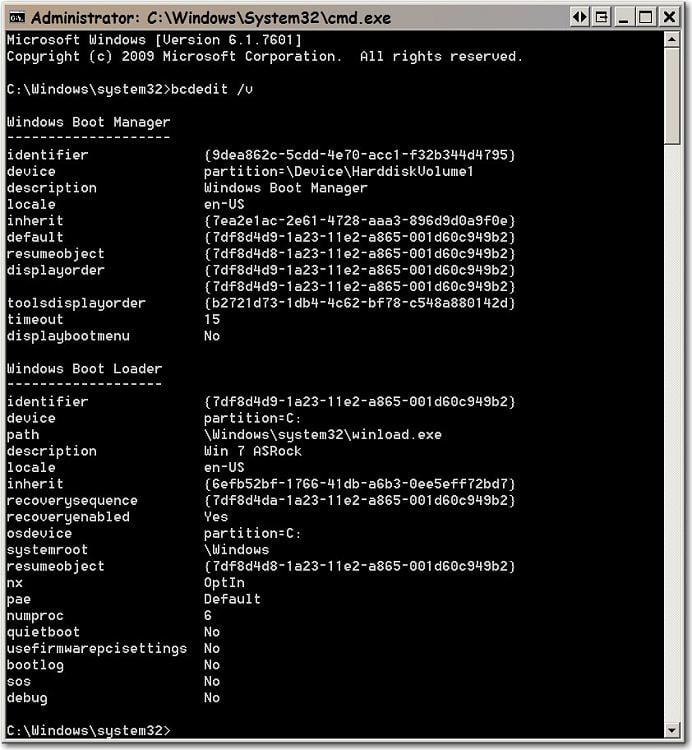 I thought about the Win7 CD System repair utility, and it shows 2 entries, and they both test OK.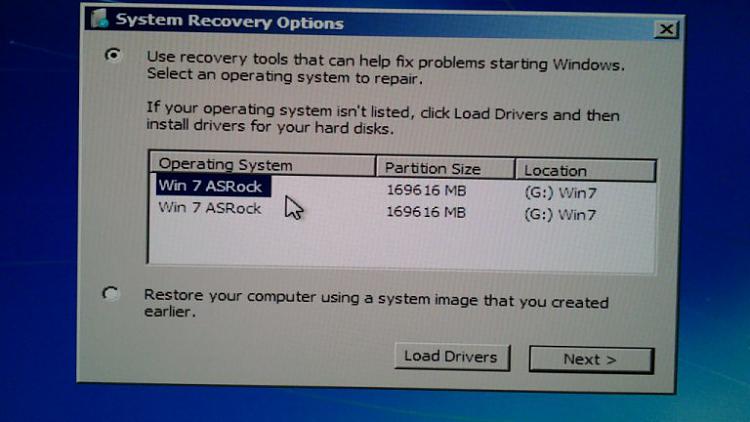 So where is the extra OS data/record that M$ insists on showing ?
Is there ANY way to get rid of this without an total re-init ?