Hi,
Clean Install Windows 7
You might also be interested in the newest install process
When installing windows do not connect to the internet you can enter your activation key but choose activate later.
Once you get to the win-7 desktop,
Immediately change your updates settings to Never check for updates,
Windows Update Settings - Change
Then Stop and switch the update service to manual or it will conflict with the stand alone installer of all the updates you're going to manually install,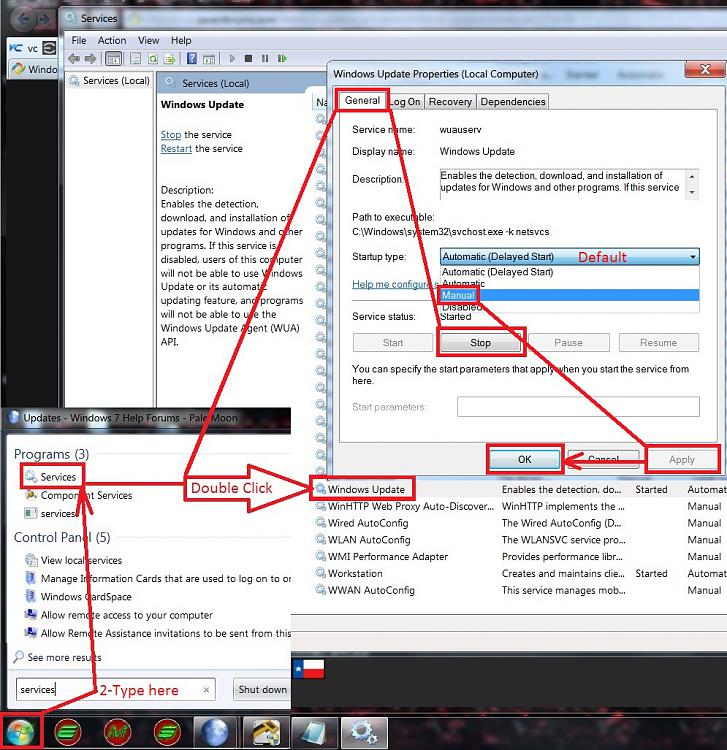 Once the above is done connect to the internet and activate windows.
It's a lot easier to clean install these days with the unofficial sp2
There are essentially 3 updates needed for a clean install of windows that will get you updated through April of 2016
Install 1st-KB3020369 & 2nd-KB3125574 & 3rd-KB3172605 all can be downloaded from the catalog using internet explorer
Microsoft Update Catalog
Simplifying updates for Windows 7 and 8.1
https://blogs.technet.microsoft.com/...ows-7-and-8-1/
Afterwards reset the windows updates service to what it was before and update settings to your preference and check for updates
Should be only 50 or so updates left to install.
I have all three updates needed on my OneDrive too if you can't or don't want to deal with the catalog
https://1drv.ms/f/s!AsjD7o6P3KLKj2TjShn8-SumV1rr