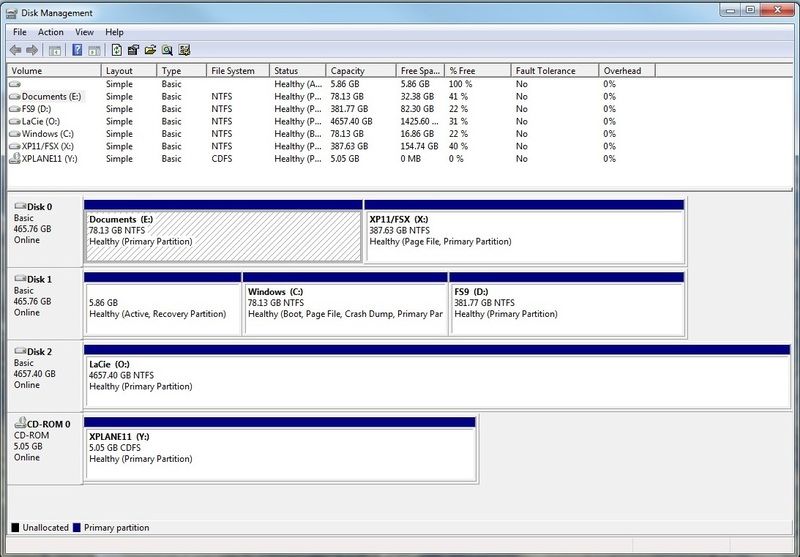 I know there is a lot on the forums here about multi-boot and might just be able to go ahead and achieve this without further advice. Or I might just make a mess of it (and I don't want to do that!)...
Basically, I want to have a clone of my boot partition on C on another physical drive, so that if one disc failed, the other is there to take over immediately. The screenshot above shows my current disc setup. I never managed to get the main boot onto Disc 0, it's on Disc 1, but it's been like that for three years with no ill effects. Both of those discs are SSDs.
I simply want to use the partition shown as E as a copy boot drive, for emergency use. I don't necessarily need to see both in a menu at boot, though that might be the most 'reassuring' option, set with a brief timeout. Or I could just use the boot menu as and when necessary. I assume that if I set the boot menu so that one active partition is in first position and the second active partition is in second position, then in the event of a disc failure, the other drive would take over automatically? I that doable in Windows 7?
What about the recovery partition on Disc 1 though, if that disc failed? Does there need to be a copy of that on Disc 0? I am not even sure what is in that partition. Was it created at Windows 7 (x64) setup? Is it needed to boot? Or is it just a 'reset to defaults' thing?
I would appreciate some advice on the best way to go here. The drives are both Evo 850s, pretty reliable (I'm about to install an Evo 860 2TB drive as well), but I can't afford to have this machine down whilst I repair it, should anything go wrong.
Thanks,
Martin