I only asked because the first thing we need to eliminate is ISO, then burn.
Install ImgBurn, select "Verify Disk" and then load ISO using file icon.
Confirm "bootable" in text, as given below: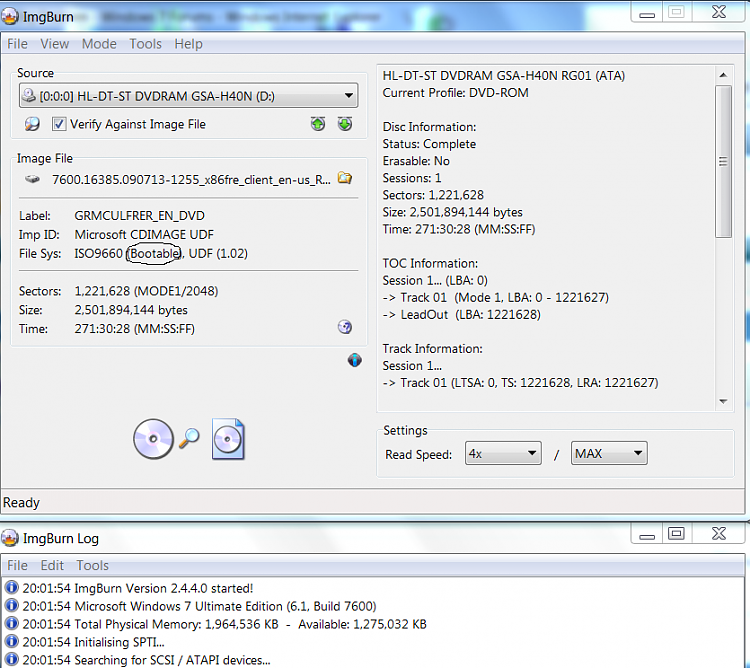 Then insert DVD and click Disk button to verify the DVD.
If the DVD is bad, insert another and Burn Image to Disk at 4x speed with Verify.
Attachment 41669