Files are backed up a long time ago, I got nothing to worry about. I also tried making a HDD format. Nothing. And I haven't even tried to make an upgrade - custom install is what I've been trying to do from the beginning.
And last thing- isn't the link you posted about activating windows? I can't get it to install, if I install it there's a way I can activate it, don't worry... BTW I just got back to this frozen state: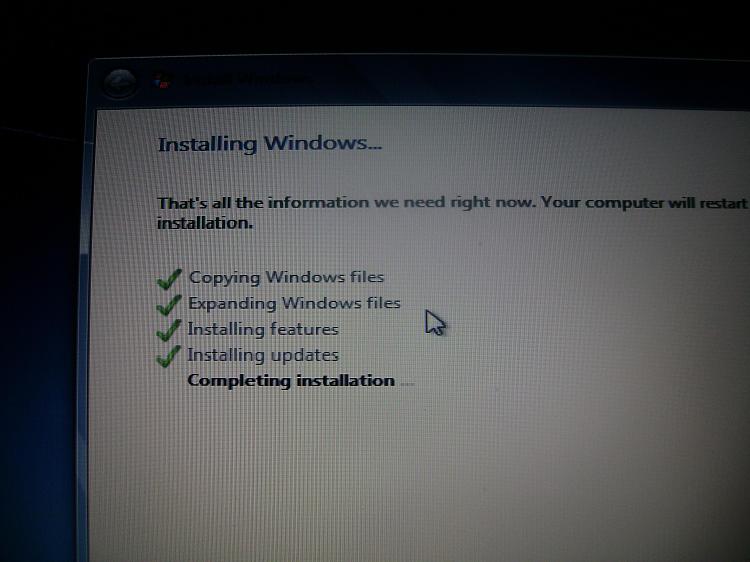 **** **** ****!!!
Argh!
ANOTHER THING ALSO BOTHERS ME:
How come
Doc
(from SF) can run f***ing Windows 7 on a PC that is WAY LESS THAN 1 GHz, and is probably.... 20 YEARS OLD OR SOMETHING, and I can't get it to run on a
friggin
2 Ghz 64-Bit AMD processor, VIA Onboard Video with 128 vRam and 1GB RAM memory! I don't get it! The Fujitsu Siemens website says the computer hasn't been tested with Windows 7 software, but I WAS CERTAIN IT WILL WORK!!! I mean, it ran on my old AMD 2GHz 32-Bit, Why not run on a AMD 2GHz 64-Bit??? It doesn't make any sense. I'll try some more s**t with it and if it ain't working my mom will have to stick with XP SP3...