Hi Tracy,
Not sure where you are up to now.
Did you create a Primary partition on the immediate right of XP and copy win7 partition into it?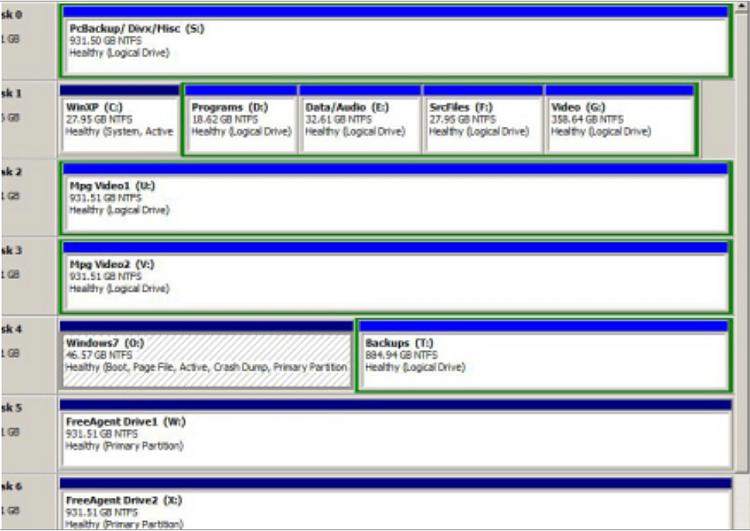 If you used partition Wizard - that won't have updated bcd - Paragon would have done.
So - you need to run startup repair from the 7 dvd - it should locate all the installed o/s - highlight the new one and select startup repair ( it will probably automatically do startup repair without you needing to select it. )
You should then have an additional entry on the boot menu. If you select the new one - don't be surprised to boot into the new 7 partition which will call itself O and give some other letter to your original O.
It will do that when you boot into it - but will still be H when viewed from elsewhere.
You can check in Disk Management if you are not sure which partition you are booted into - the partition listed as boot is the one you are currently in.
If you wish to remove the original win7 installation , Open Easybcd, make sure the original win 7 install is not the Default entry, and delete it.
You can then delete the original 7 partition , if you like.