I ran CMD as admin in safe mode and then the SFC:
C:\>SFC /SCANNOW

Beginning system scan. This process will take some time.

Beginning verification phase of system scan.
Verification 6% complete.

Windows Resource Protection could not perform the requested operation.
Very surprising it didn't work.

Quote: Originally Posted by
Saltgrass
I suppose you have tried running explorer.exe from the task manager?

This whole thing looks a lot like a virus I once had.....
Running explorer.exe did help a little, now my desktop looks like this: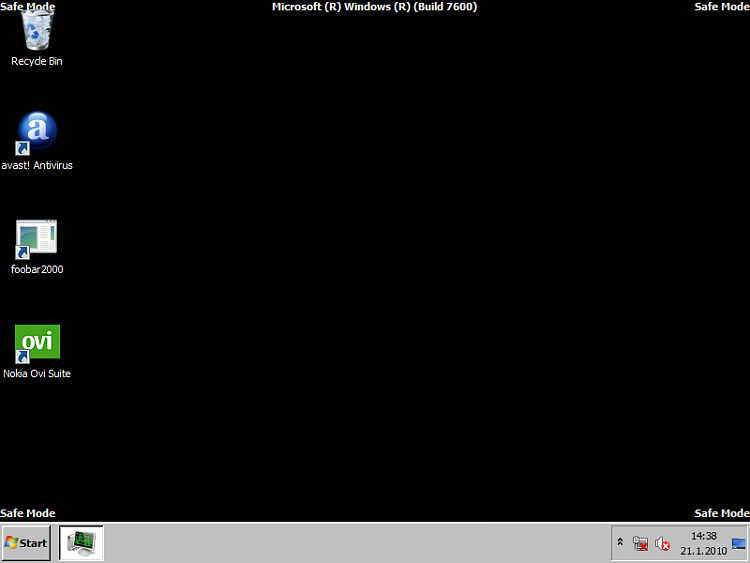 Still I can't run the F:\setup.exe (same error messages as before) and the SFC /SCANNOW interrupts at the 6% like before.
Any more ideas?