I boot of dvd.... and get up where I want to install it. When I try to boot form within Vista I got as far as " set up is loading files" but I stopn becaise I was not sure what it will do to my Vista installation,
I did not try that option...I will now
Edit 3 did not try this one but connected the drive to my SATA 2 port
Problem is that I don't know where driver disk is... And if memory servers me right it only had drivers for XP no vista.
It is serial ATA 150 skymaster controller. Reason for me buying controller was my video card hs covered 2 sata port on my MB...
I have 90 degree angled SATA cable and will see if it will fit underneath it...
Edit
I managed to fit the cable underneath the video card, and now hard drive is seen in BIOS and primary salve 2....
I boot of 3rd hard drive which was one first installed with XP, now crunch time ...
Edit 2
Hard drive I just connected is now drive0.... See screen shot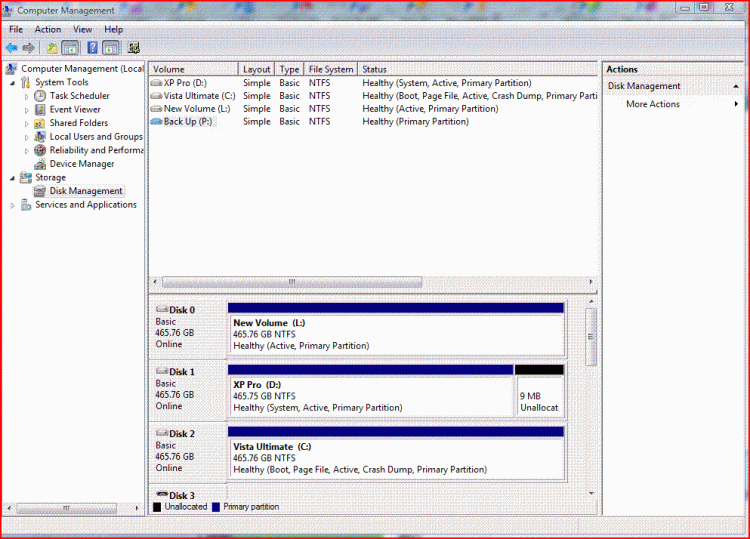 What will that do to my boot loader.... Will W7 see where boot loaders? or will it destroy them... I am not experienced in these things.