Hi,
Not sure I follow you.
Did you have XP installed first, then create another partition and install 7beta?
Then you got a choice of XP or 7beta on booting up?
Now, 7 beta has disappeared from that boot menu and you can only select XP?
Please post a screenshot of Disk Management like this: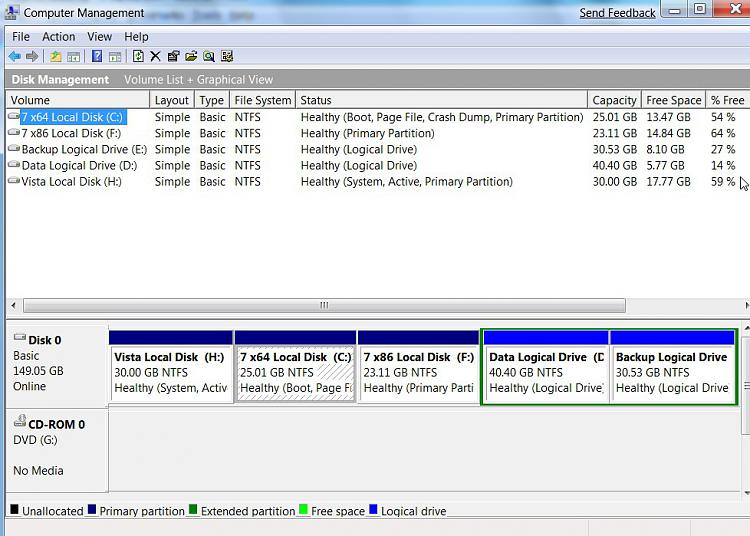 You should be able to fix it by installing 7RC from the dvd, select Drive Options (advanced), delete the 7beta partition , recreate it, format it and install 7 RC to it.
As you can boot the 7dvd - it seems the fault is with the Gparted cd - you may want to d/l and burn it again later.