It is the yellow folder Boot - just rt click and copy and paste directly onto the C drive.
You will get a message saying bcd is in use - just skip it - the other files in that folder will copy across.
You also need to do the same with bootmgr.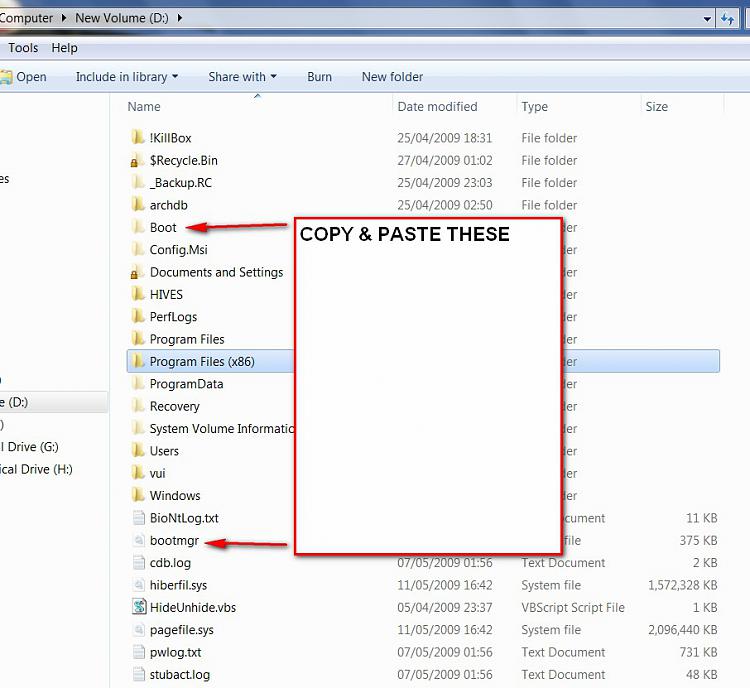 Then use the export command to get bcd into the C:\Boot folder.

Press enter at the end of the command.
Then mark C as Active in Disk Management.
Shutdown - boot the 7 dvd - run Startup repair.