Good Day gregrocker,
I'm sorry to be unable to clearly express the issue. A picture in this case is appropriate. Thanks for giving me a reason to learn the Snipping tool. It is great!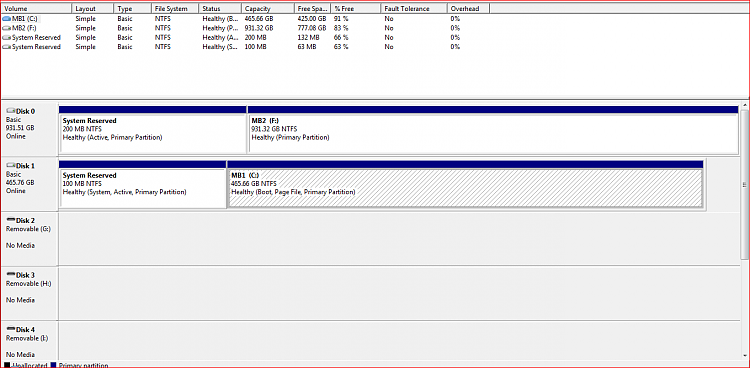 Here goes and you've helped clarify in my mind, my own concerns.
1. How did my 200 MB System Area from the MB1 drive get to the F: Drive and how do I correct this?
2. Disk management shows my C: Drive MB1 as drive #1 and F: Drive MB2 as drive #0. I installed them by cable with C: in SATA connector on Mobo as SATA 0 and F: cabled to the marked SATA 1 connector. Why would it show up as it does? And I will check.
3. The changing and deletion of drive letters done by Windows 7 without my knowledge or approval is normal or is something that should concern me. I'm not used to such changes without a warning or something.
4. Does the Drive layout look normal. Is there supposed to be a System Reserve area on my second hard drive?
5. How in your extensive opinion and knowledge, should it be set up for safety, and clarity?
6. Finally, how do I accomplish your suggestions.
I did remove the drive letter from the 200 MB Reserve Sytem Partition, successfully.
Gratefully Yours
glennc