I've just installed Windows 7. I have 3 hard drives. Windows 7 installed drive (C Drive), Data Drive (F drive) and a media drive (D.
I accidently changed F drive from a basic to dynamic disc (not sure if this has any bearing on my isssue)
For some reason the C and F drive are system drives. Even though F drive only contains data Windows has designated it a partial system volume. If I physically remove F drive from my computer Windows 7 does not boot up. When I tried to create a system image for C drive. C and F drive are being backed up as a single image. It seem Windows 7 sees them as one system drive.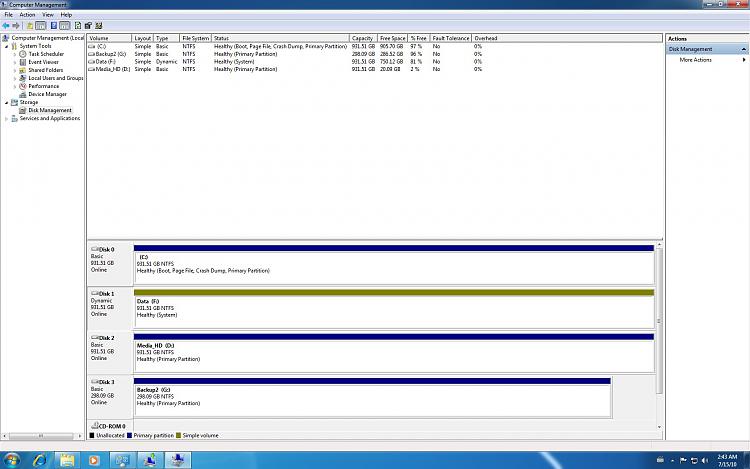 Is there any way I can make C soley the system drive and remove the system volume attribute from F drive?
I have tried to delete the volume for F as well as format the volume. But i get an error message saying I can not delete/format a system volume. Tried this both with the disk mangement tool as well as diskpart.