OK, here is the situation... I have a media sharing setup at my home with 5 PCs running Win7 Media Center. I also have a similar setup running at a clients house with a total of 5 PCs. My client recently purchased a new Dell laptop and I cannot get it to play any of the shared movies (even if drop them onto its' HDD), nor will it play a DVD through Media Center.
Matter of fact there isnt even a "Play DVD" button when you enter the "Movies" section... Here is a screenie to show you all: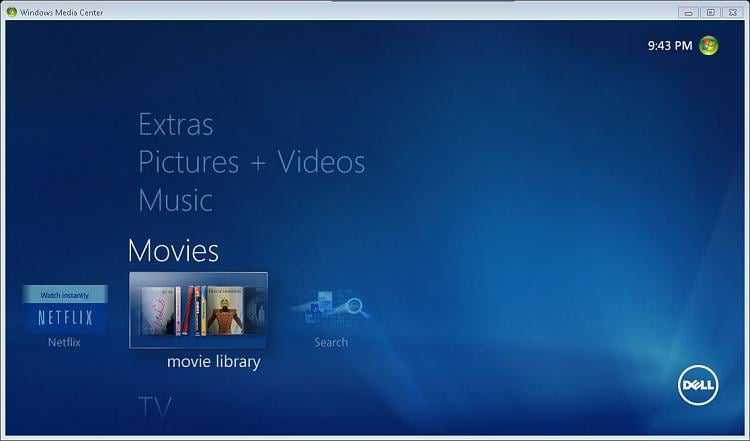 I have never seen this in any install of Win7, any ideas???