IMO, an LCD TV is more appropriate for mating with an HTPC. Consider one with the least response time and good viewing angle. About a year back I went in for a 42" LG LCD TV after a lot of deliberations. IMO, LG LCD panels are better than Samsung.
Here is a picture of how a webpage looks like on my LG 42LH60YR Jazz Theater(may be an India-specific version).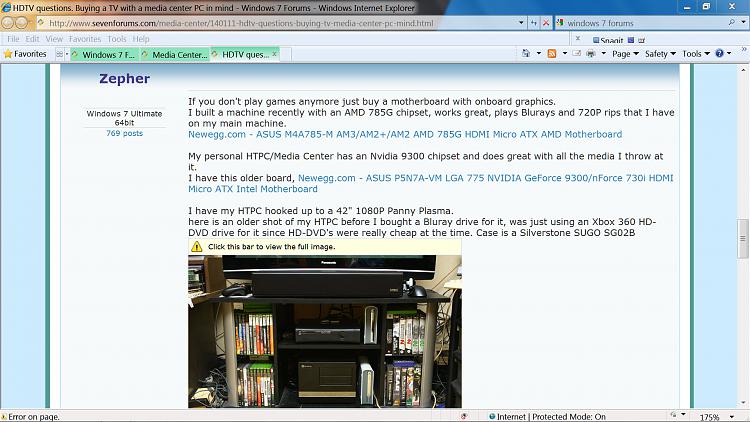 More of my rantings and pictures
here
,
here
and
here
. (may not be in chronological order)
Again, give allowance to technological changes/advances that have taken place since then such as LED backlighting, 3D etc.,
For HTPC, if you are not considering one to build, look into the Zotac website. They have mini-PCs with DVD and blu-ray drives.