I'm confused, you say WMC wasn't working, you updated a driver (for what?) and now WMP isn't working?
Which website did you download the driver from? Is WMC working now the driver has been updated or are they both broken now?
When you say you tried rolling back, i assume you mean through the device manager?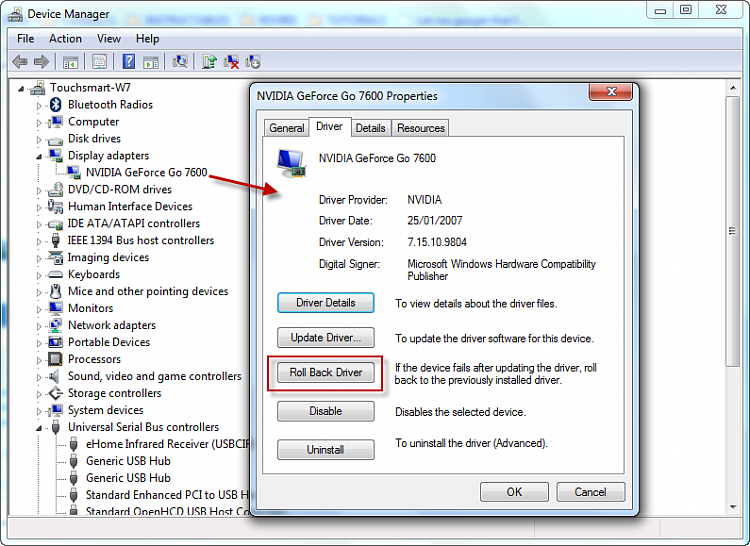 If that failed, you could always try a
system restore
.