I set mine up just like yours.... MB see's the folder, and will set up an icon, if the folder is empty. As soon as I add a folder, and add shortcut folders, MB shows no icon, no movies, no backdrops. And when I click on "Box Sets" in MB it starts one of the movies. Here is my setup...
MB Configuration Tool
My Box Sets/The Bourne Trilogy/shortcuts setup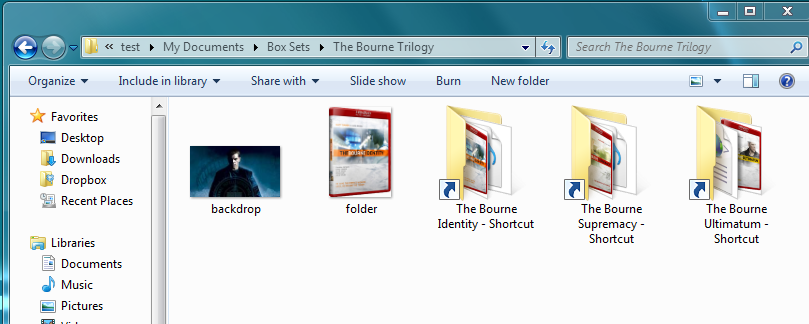 This is the outcome, absolutely nothing...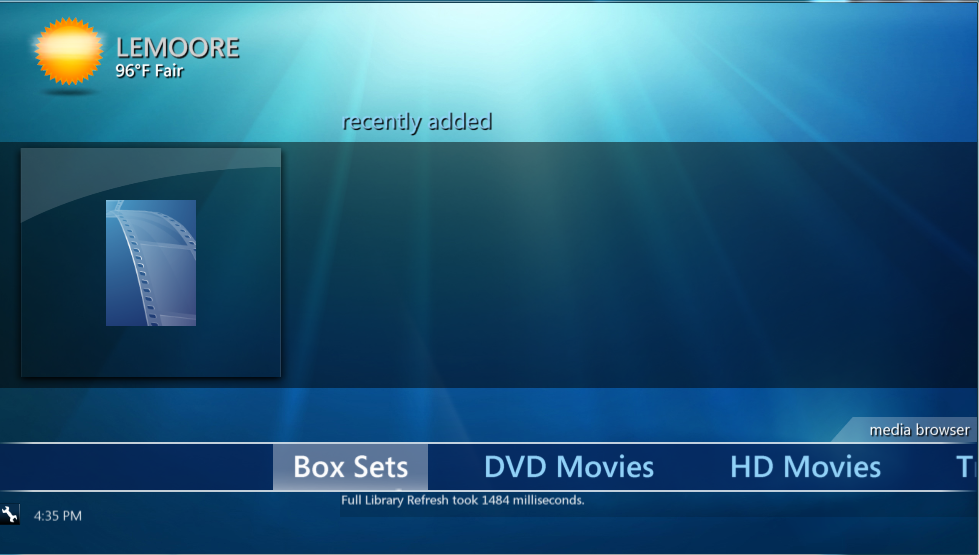 What am I doing wrong here?? All that I can see that is different is all those backdrops you have.