Hi,I'm trying to create a student's grade report for my teacher using MS Excel .Here's the draft of the report: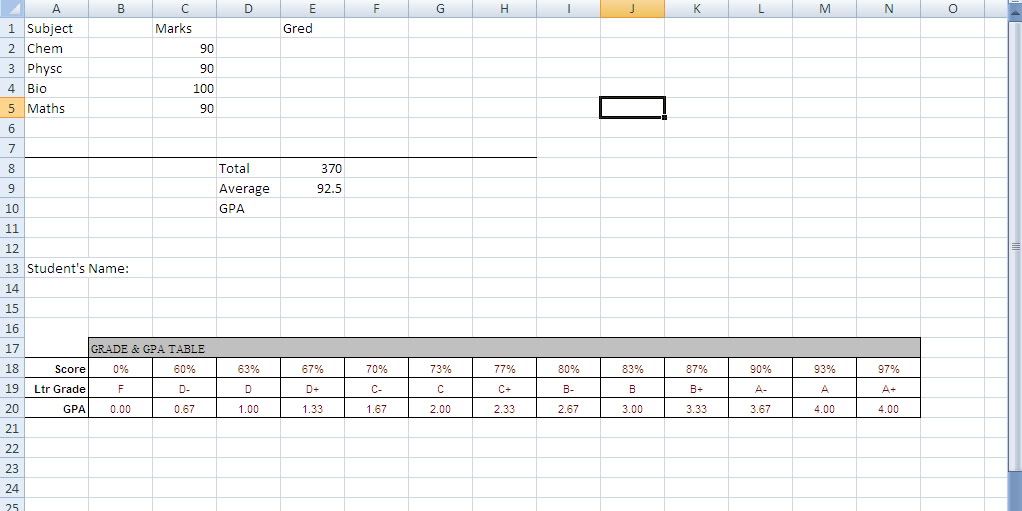 1. how can I set the Grade automatically once I insert the score?i.e, once I insert 90marks, the grade there will automatically appear grade A.
2. How can I set the GPA score automatically after the insertion of the Grade according to the grade table below?
3.Since there are about 20 students and the sheet need to print out, how can I save all the 20 students grade and print them out? creating a new sheet for a new student?
there's my problem I faced since I seldom use MS Excel. The format should be like this . Can someone helps me to clear my problems?I really appreciate your help!thanks!