easy-to-follow instructions and it went like this:
01- Make a backup of %PROGRAMDATA%\Microsoft\OEMOffice14\OStarter\en-us

02- Execute the CleanC2R.exe file from the zip archive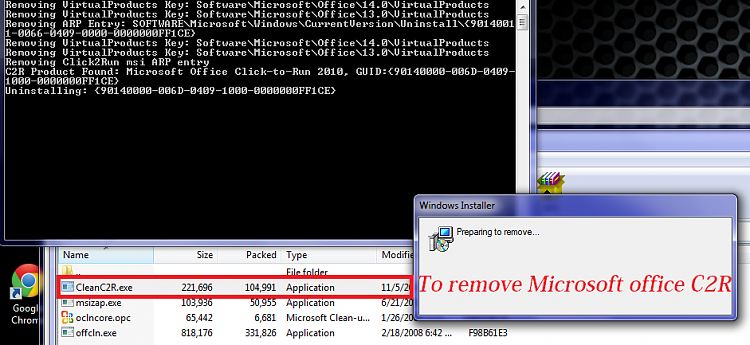 03- Reboot the PC, then execute the CleanC2R.exe tool a second time.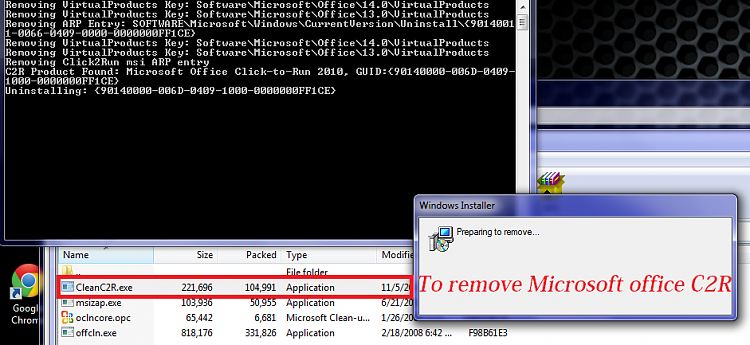 04- Reboot once more, then execute the offcln.exe tool to completely remove Office 2010 Starter.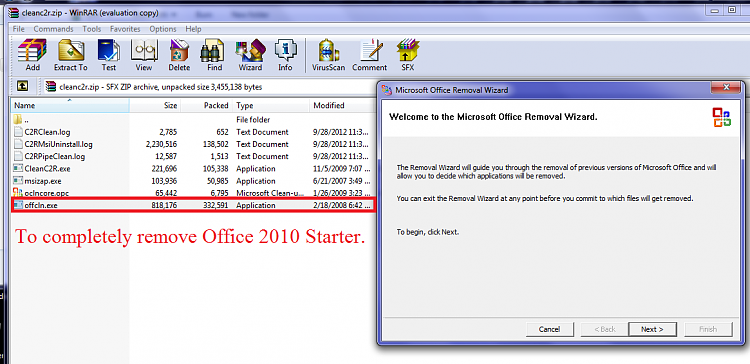 05- Reboot yet again, then navigate to the ProgramData directory containing the Office Starter installation files. Run the SetupConsumerC2ROLW.exe file to install C2R once again, along with a fresh copy of Office 2010 Starter.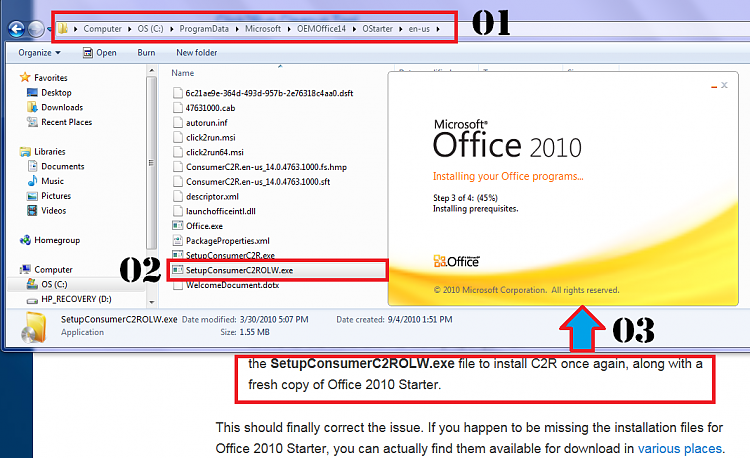 And after all that proces I did get this: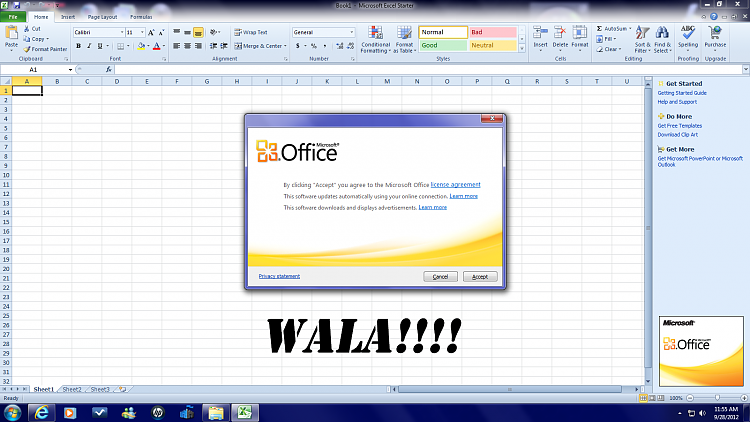 Thank you Windows Seven Forum
You Rock!!!!!!