Thank you for responding, ignatzatsonic.
Here is what I get. The clip below shows where Excel 2010 finds the Personal.xlsb file, in the old profile (wgra).
Below are the Trusted Locations with the new profile (wgr) path to XLSTART that I set up and is ignored by Excel.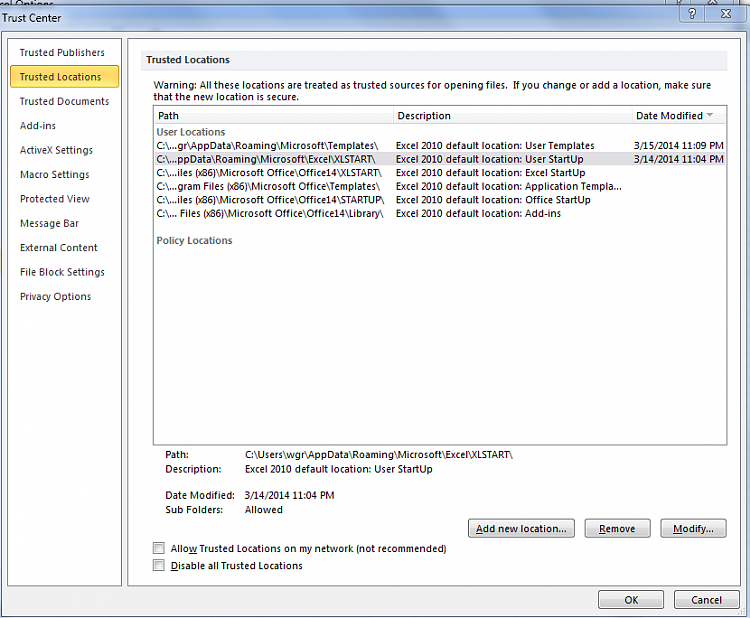 Interestingly, the images I made with the Snipping tool were automatically saved in the old profile - wgra. This shows I still have a lot of work fixing the default file locations of my new profile, wgr.
It's good that you don't have my problems. Your profile is quite sound and usable.