I use Word 2013, but I think they are very similar. See if following this method works.
Open Word, select File, then Options & then select Save as shown in the screen shot.
You will probably have to set up a Folder in your Documents Library, which you can name whatever suits you.
When you have done that you will need to set up the path for Word to be able to find your new Folder. You could use the same path as the one for your Word Documents, but change the part necessary to point to where your new Template Folder is.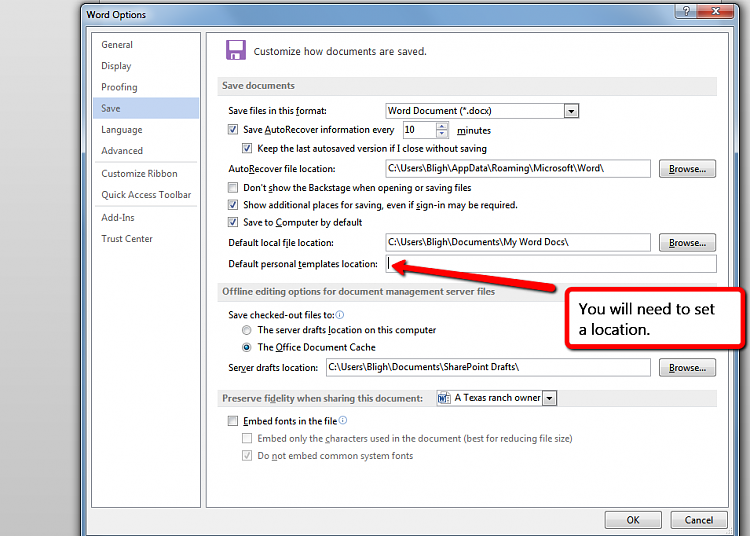 You should then be able to copy your saved Template that is in your Word documents & paste it into the new Folder. If everything works then you can delete the one in your documents.