I use MS Office/Outlook 2010 and sometimes get a message with image(s)
(1)
that don't auto download.
I get a message
(2)
that i can click on to get options.
I can choose from there how i want to handle it.
I don't know if Office 2013 removed this feature / functionality ?
If I click on
(2)
in my example, i get the options shown for
(3)
.
For me, selecting the choice i want works ...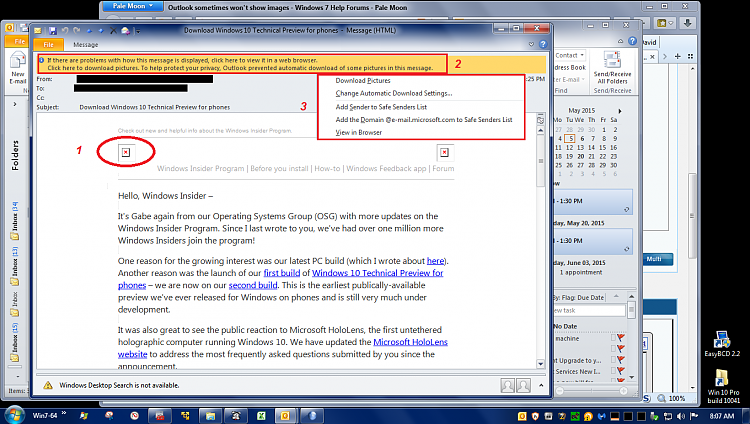 If Office 2013 works different for this, you'll need to wait for a reply from someone with Office/Outlook 2013.