You can use PDFCreator:
pdfforge | PDFCreator - Download for free, download pdf printer, pdf writer, pdf maker
I would suggest using the old version 1.7.3.
Starting with the website linked to above, scroll down until you see this:
Code:
If you should encounter problems with PDFCreator 2.0, you can still...
Version 1.7.3 is faster than the new version and 1.7.3 produces a slightly smaller PDF.
The PDF created by Microsoft's add-on to Office 2007 is many times larger than the PDF created by PDFCreator.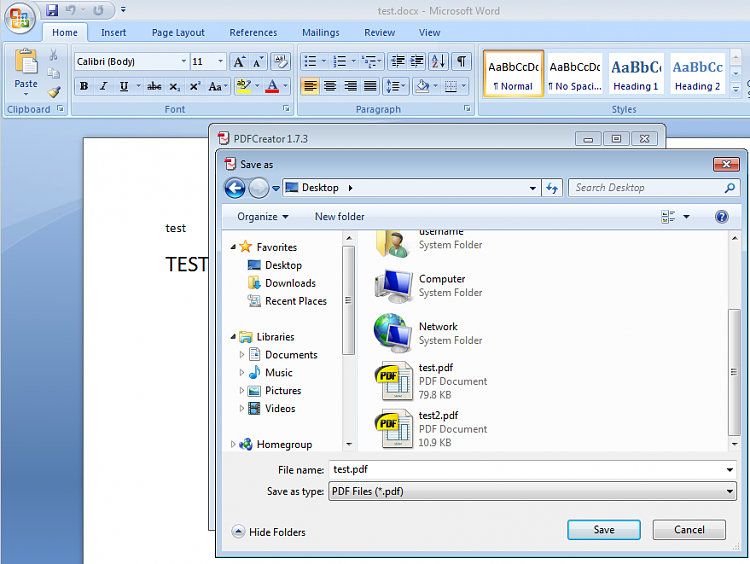 If you opt to install PDFCreator, be sure to uncheck the extra software offers during the install.
Make this screen look like this:
You can select Cancel on this screen:
That screen is an overlay that hides the real installer in the background. Selecting Cancel does not cancel the installation of PDFCreator. If you prefer, you can uncheck the top offer (which should automatically uncheck the bottom offer) and then click Next.
If you decide to use PDFCreator version 2.1.1, install
.NET 4.5.2
first (if you do not already have it).
https://www.microsoft.com/en-us/down....aspx?id=42642