I understand, I'll be posting some screenshots below of how our current table for reports looks like and i'll try my best to explain what our current process is and what I want it to be.
First of all I've edited the excel file and for security reasons, for the titles in the first columns of the tables, i've placed what will be the data type of the contents of the cells below it. Please refer to the screenshots below.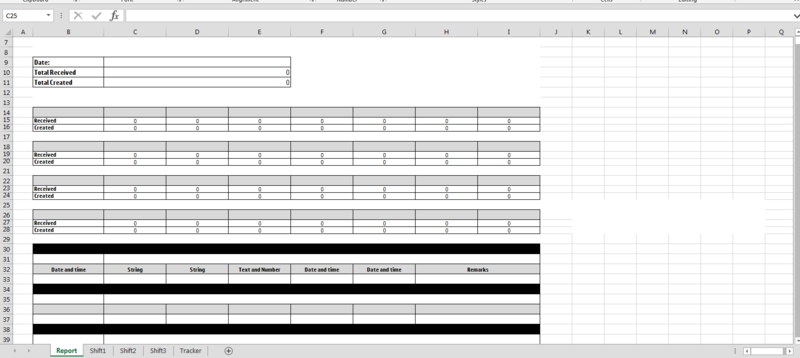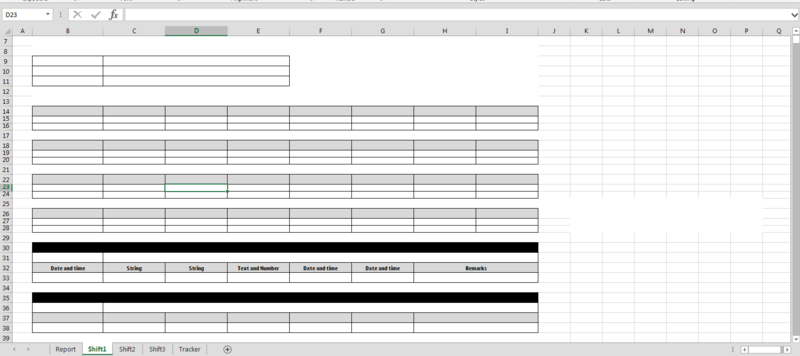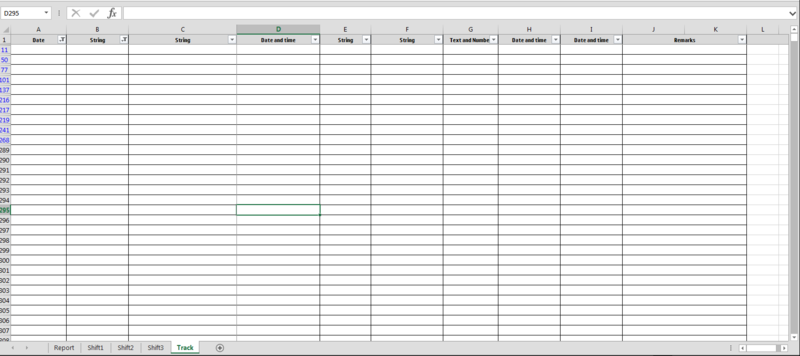 Ok, so basically here's what I'm planning on doing, I want to create a macro that will copy certain data on the Track worksheet and transfer it either to the Shift1, Shift2, or Shift 3 worksheets. Also, if possible, I'd like to group them in the tables found in the Shift1 or Shift2, or Shift3 worksheets. They will be grouped by a certain identifier which is a string.
Additional info, if you'll notice the screenshot of the Track worksheet, there are some hidden rows in it, that's because all the data placed in there are for the whole month. So everyday we put different data in there, and everyday we need to filter them to create the daily reports. So I was thinking of using the If Then statement for VBA, and use the dates as the identifier if wether they should be copied from the Track worksheet to the Shift worksheets.
If you guys need more info, please let me know. I've played around with VBA today, and I was able to achieve what I wanted to do when I declared specific cells to copy to another specific cell in the Shift worksheet.
Thanks.