No, Brian. There is no such thing as Windows Outlook. Some years ago there was a light version of Outlook called
Outlook Express
but that was replaced with
Windows Mail
some years ago; Windows Mail is now replaced by
Windows Live Mail
.
The one and only existing Outlook is called
Microsoft Outlook
, different versions are called Microsoft Outlook XP, Microsoft Outlook 2003, Microsoft Outlook 2007 and now the beta version of future Microsoft Outlook 2010. Outlook is a part of Microsoft Office software suite, included in three of the four Ms Office versions: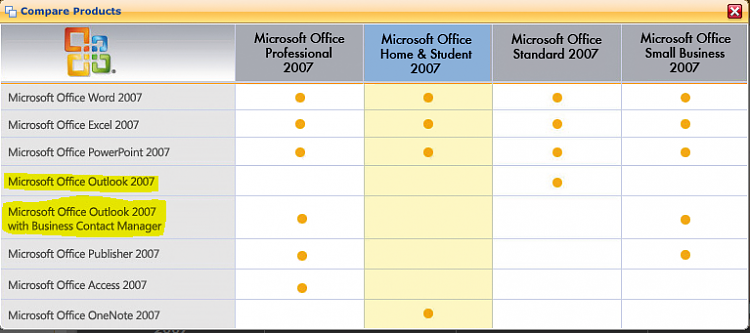 I repeat what I said in my earlier post: Read
http://office.microsoft.com/en-us/ou...316341033.aspx
, browse down to
Add a POP3, IMAP, or HTTP e-mail account
(about halfway through the page) and follow the instructions given.
Kari