I assume you have a two (more more) column page format and you have inserted your document text. Now you want to insert an image somewhere in the body text, of any column, then resize the image so it spands across a column divider (pic is wider than the column width). Easy to do but takes multiple steps.
Starting point.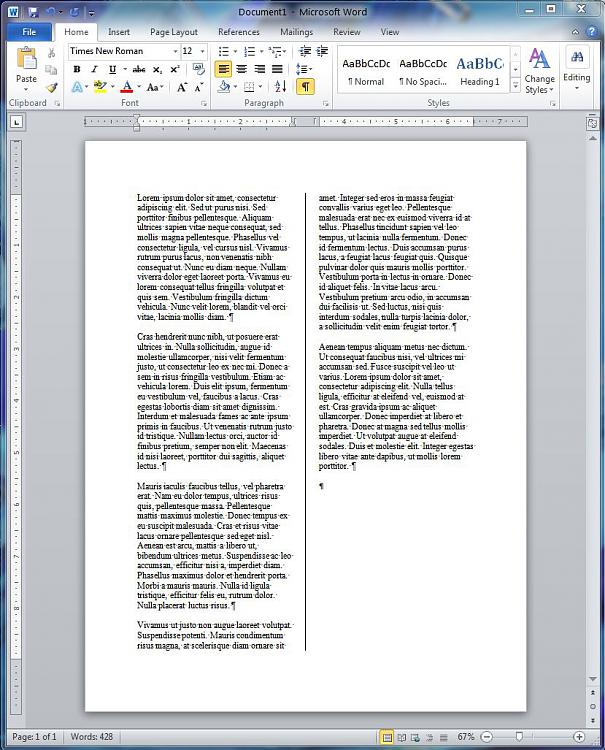 Click on desired insert location then press
ENTER
to insert a carriage return (line break).
On the menu bar/tool ribbon, click on the
Insert
tab then the
Picture
icon.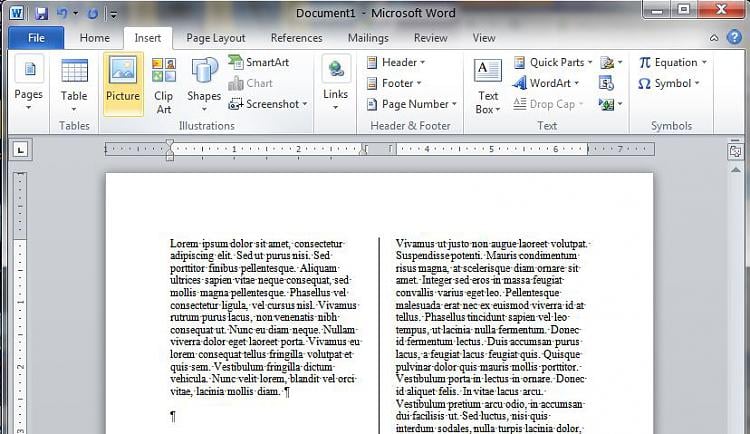 Navigate to your image, select it then click the
INSERT
button.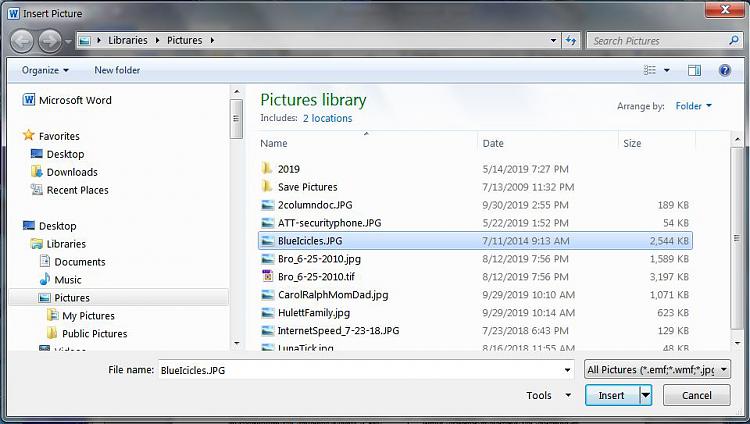 Your image will be inserted at the location you selected and should be the width of the column.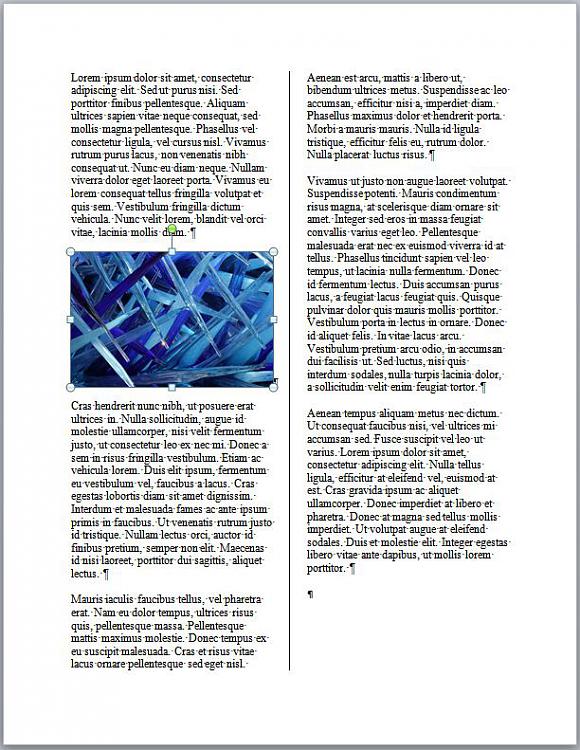 Now you set the image properties prior to resizing. Right click on the image, scroll down to
Wrap Text
, slide over to and click on
Square
.
To resize the image, move your pointer to a corner where the pointer becomes a two headed diagonal arrow. Click-hold-drag-release to resize the image.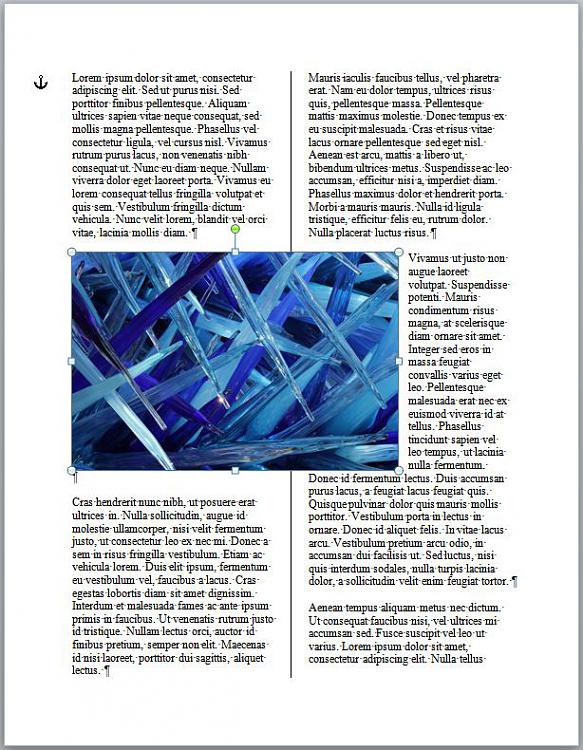 Done.