So, for a while I have been searching for the reason why my 150 gb drive is super crazy full...I just moved all my back up data onto an ext hdd and deleted the local files....much to my surprise i still had giant unbelievably huge amounts of gb taken up in my users/etc location.
So I go through each file and under media player in app data (local) I find 23 gb of cached .tmp files.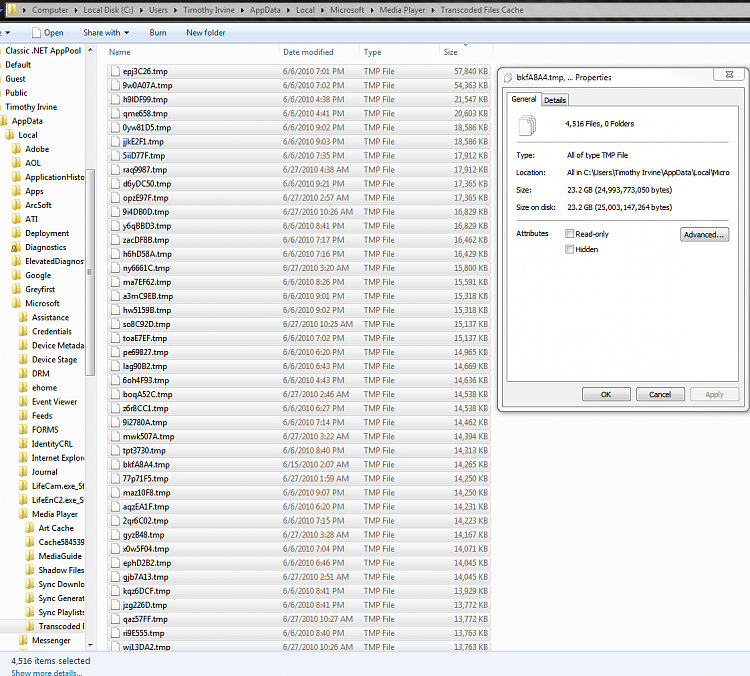 Umm....what? I must not have checked the "Delete Temporary Files After Use" box, or something?
Can anyone explain what these files are for; why they are not deleted automatically; and if I can safely delete them without any repercussions?
23 gb of temp files is....excessive? insane? wasteful? annoying? potential for hella awesome storage of other stuff?! You pick the adjective! I'd appreciate an answer to those above questions, too