Well here's a screenshot of a video that I converted to .ts using Shana Encoder.
See this thread on Shana Encoder:
https://www.sevenforums.com/music-pic...ideo-file.html
You can see all of the info that you asked for.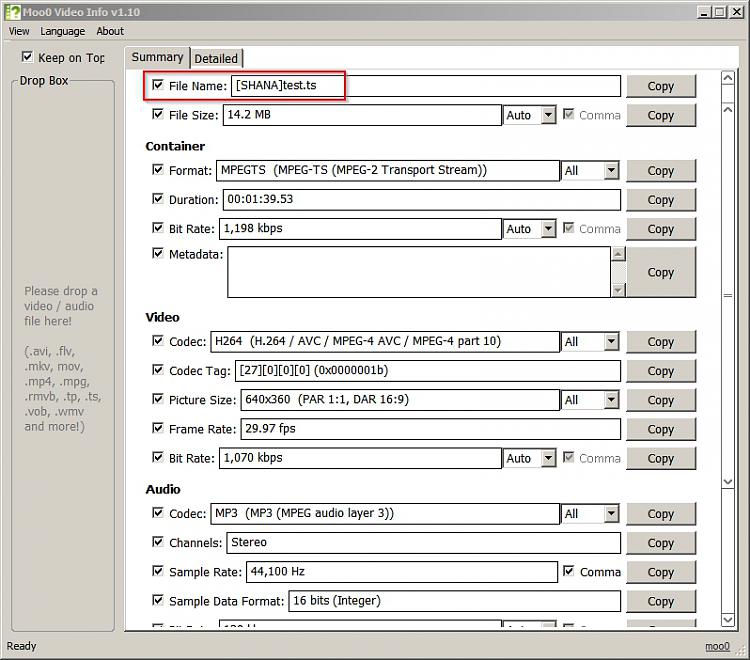 Software used to get video info:
Moo0 Video Info
Link is a download from Softpedia.
Warning:
The installer will offer to install additional software but you can opt out. It's virus free and installs no toolbars or spyware.