Hi Killer Bee.
I have Nero9, but they are very close to the same, so the process will be nearly identical.
Except maybe some buttons in a slightly different location.
Are these files such as a MPV, AVI etc?
If so, you need to use the Nero Vision application.
Choose the make DVD option --> DVD Video.
In the next screen, choose Import File, and choose the video you wish to make into a DVD.
Below the preview, there is a place to automatically detect chapters, or create your own.
You can also Cut, Splice other videos, Add effects/text and all other forms of editing here if you want to. If you just want to convert a video file to DVD though, its not needed.
Next you can create a DVD menu however you want to to, or you can disable the menu all together, which will just start playing the movie.
Also, in Video options at the bottom you can change how Nero will encode the DVD. If you are unsure about these setting, it may be best to leave them at Auto.
However, I would recommend changing "Encoding Mode" to High Quality 2Pass.
It will take a bit longer, but will look better as well. Of course the overall quality will depend largely on how good the source material is.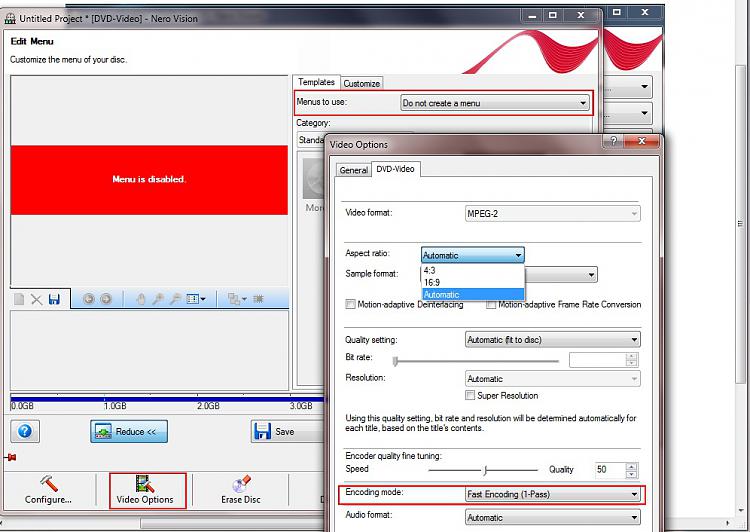 After you create, or diable menus and make what setting you want, hit Next and youll get a preview of your DVD.
If happy with it, hit next and choose the device to burn too (your DVD Drive) and thats it. Nero will do the rest for you.
How long it takes will depend on how powerful your PC is, and how fast your burner can burn.