OK Killer Bee, a quick tutorial.
1. Load up your picture.
2. Add a new layer
3. Select the text tool, set the color, font and size and tyle you text near the centre of the picture.
4. Layers->Rotate/Zoom and rotate to 45 degrees
5. Layers->Layer Properties and set your transparency
6. Layers-> Merge Layer Down to end up with one layer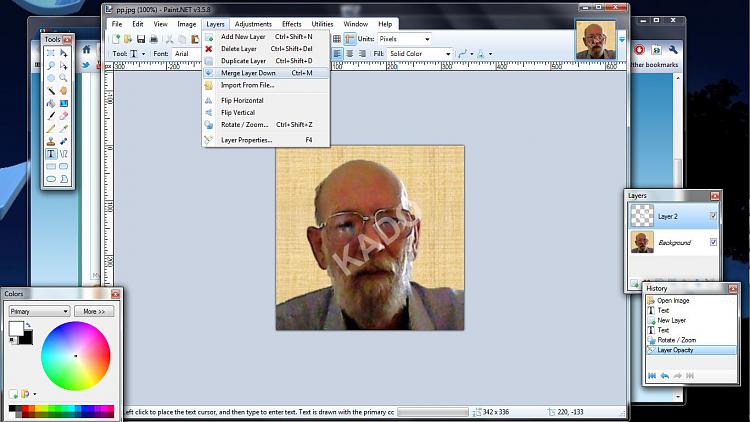 7. Save your picture.