No, I can view .PNGs but it
seems like
the procedure has changed since yesterday. The only change that I am aware of is that I loaded Quicktime.
Images that I have in Pictures (Start/Pictures) were accessible by simply double clicking on the thumbnail image.
Today when I do that (double click the .png thumbnail), a screen opens but no image. To view the image I must click on a banner that reads "Allow Blocked Content". Doing so opens the image.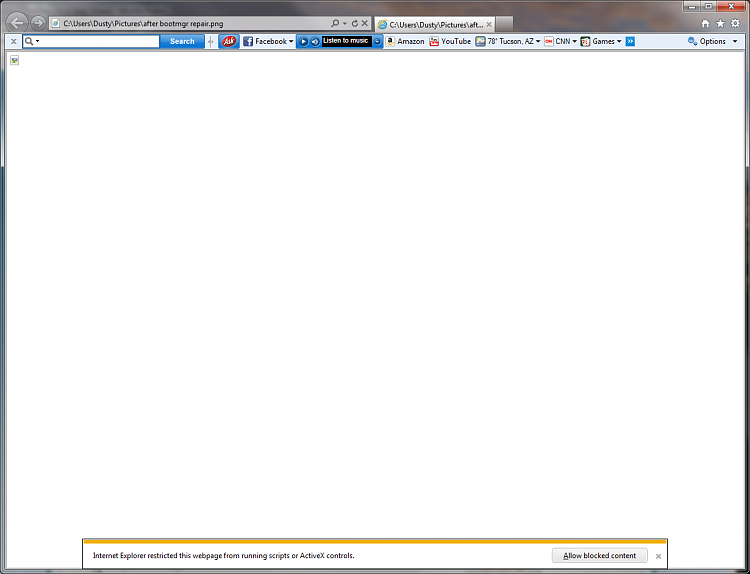 Have I changed something that causes this.