I found a solution and here it is (just in case someone with a similar problem should read this thread). I always post what works in my threads and never leave them unresolved if I've found the solution. Anyway, found this web page:
DVD Authoring with DVDStyler
It's a great resource for using DVDStyler even if the version presented is not current. My version, as of December 27, 2011 is version 2.0.1
Found this about halfway down the page: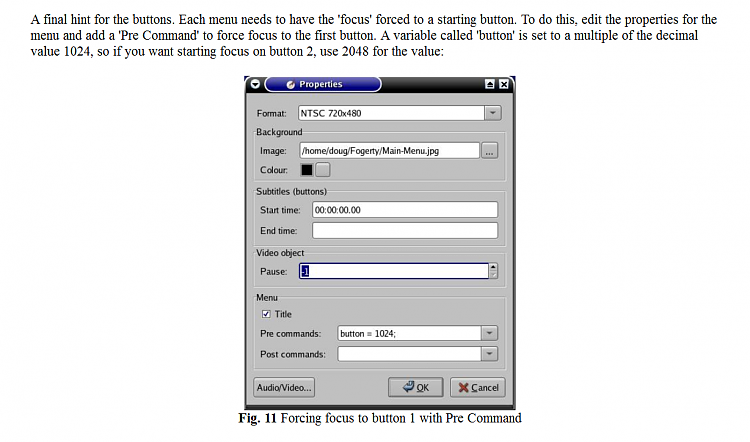 This command forces the focus (another term for the command given by the remote control) to the first button on the menu. My "focus" always began with the second button on the Chapters Menu. This command will highlight the first button on the menu for the option of selecting or moving on to the next button.
Here's what it looks like when I add that to my version of DVDStyler on the vmMenu page (Main menu).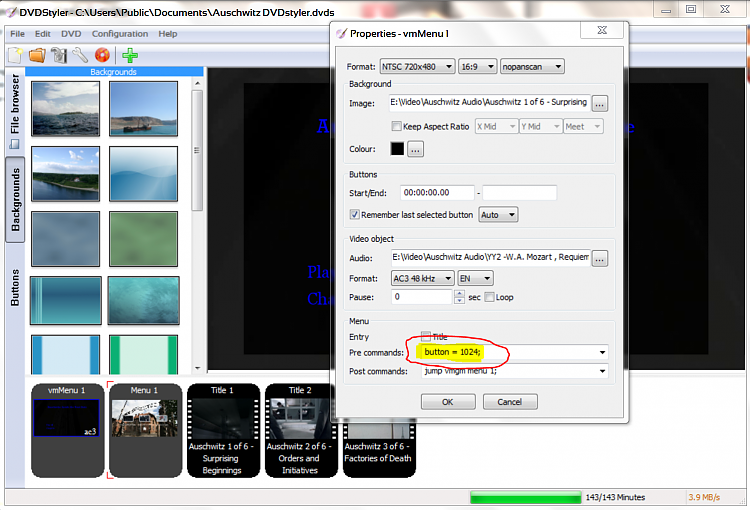 Right click on your menu and select "Properties" to get the window pop up seen here. Go to the Pre Commands field and enter: button = 1024;
Enter it exactly as presented including semicolon. I have it highlighted in yellow and circled in red.
Go to any other applicable menu and do the same. In my case I was having an issue with the highlighted title being the second title on my chapter page and not the first as one would think was the default setting. The command "button = 1024;" forces the focus (remote control command) directly to the first button on a menu. Here's my second menu or Chapters menu: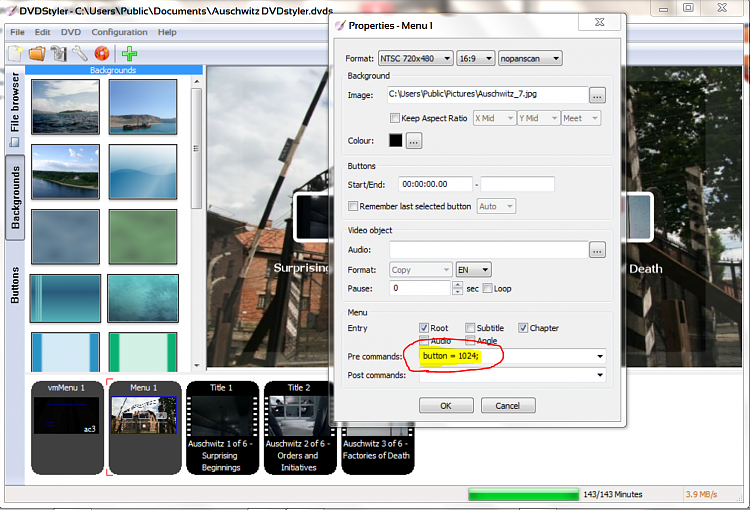 Again, I have the field highlighted in yellow and circled in red even though it looks identical to the window from the previous menu.
And here is the end result as it appears on the Chapters Menu: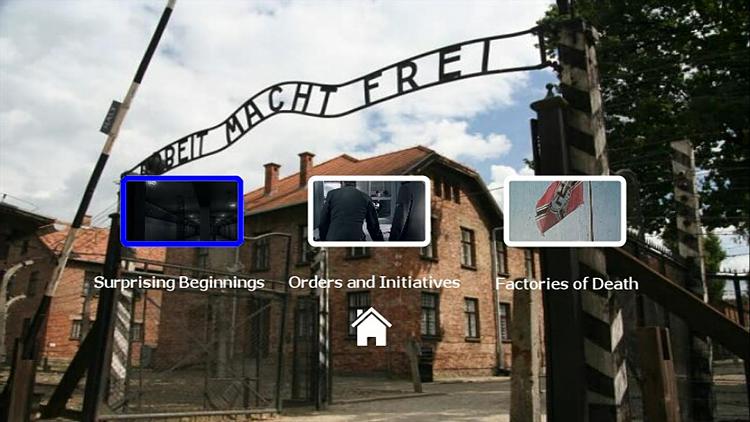 Hope this helps anyone with any DVDStyler menu set ups. Thanks!