i think the op is referring to the play all tab that shows in explorer when a media folder is opened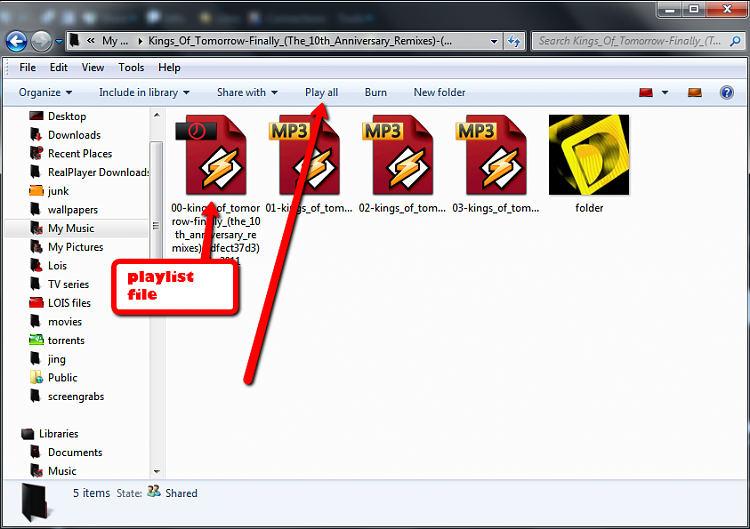 occasionally this will happen with some of my music folders,
when the play all tab doesn't show, for me i highlight all the tracks and usually the play all tab shows then.
another way round it is to to make a playlist for that album or folder and save it in the same folder .clicking the playlist plays all.
i use mp3tag to generate a winamp playlist file.