First of all, I wasn't sure if this was the appropriate place for this or not. If not I apologize.
Secondly, I'm having a few problems. I recently purchased a new laptop and was transferring files from the old ones hard drive using an enclosure. I somehow deleted my Videos and Documents sections on my new laptop. I can't paste anything, or move anything into these locations. I also can't create a new folder without getting a File System Error (512).
When I look at the properties of them, I can see that only the "public" locations are visible (Already tried resetting defaults by the way). I took a snap shot of the comparison between the music and video properties. How do I get that other location back?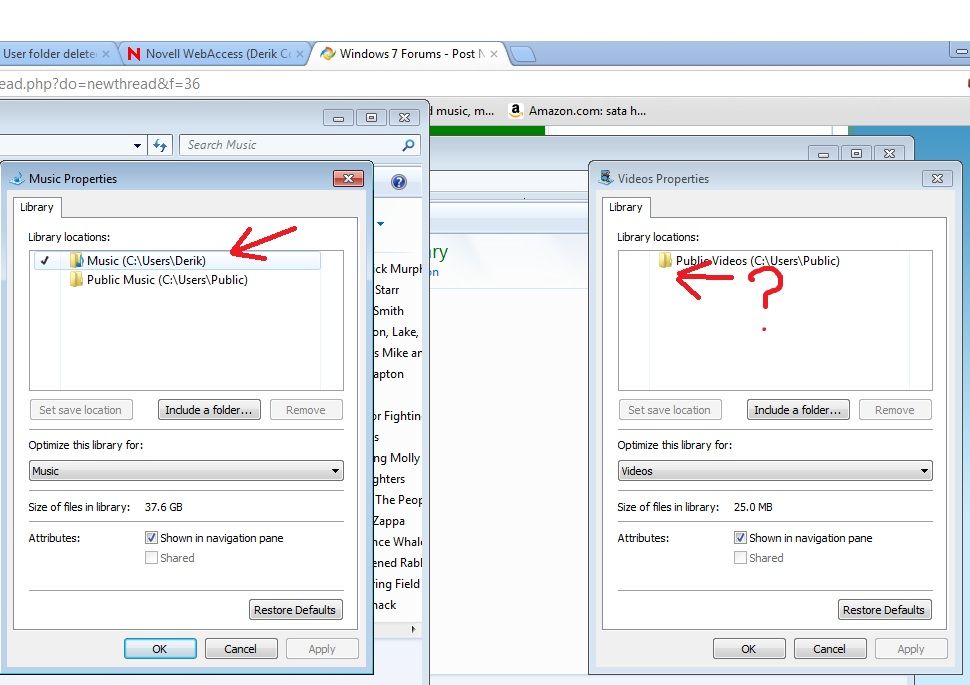 Any help is appreciated,
-Derik