Hello all,
Thank you in advance for any help leading to the resolution of my long going issue.
Whenever I download movies into my download folder, sometimes certain files remain operable and i could still watch them, though I cannot delete nor move the file anywhere. I can only copy the file to a new folder, but then it is also not deletable or moveable.
I get an error like this: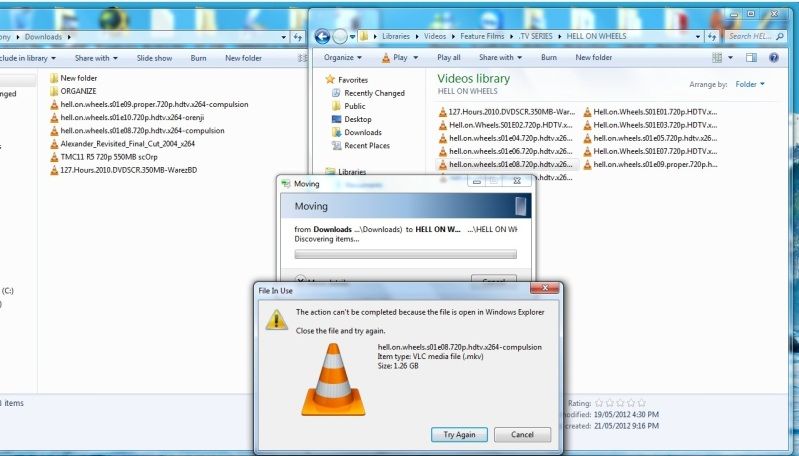 1) The file isn't in use, and I have enough memory to copy file.
It's frustrating as its eating my memory by copying the file.
I just want to remove them so i can get them off my computer and recover wasted space.