Hi Ron, welcome to the Seven Forums.
This should be quite straight forward procedure.
First, copy pics from both cameras to same folder.
Right click an empty spot in folder to open context menu, select
Group by > None
: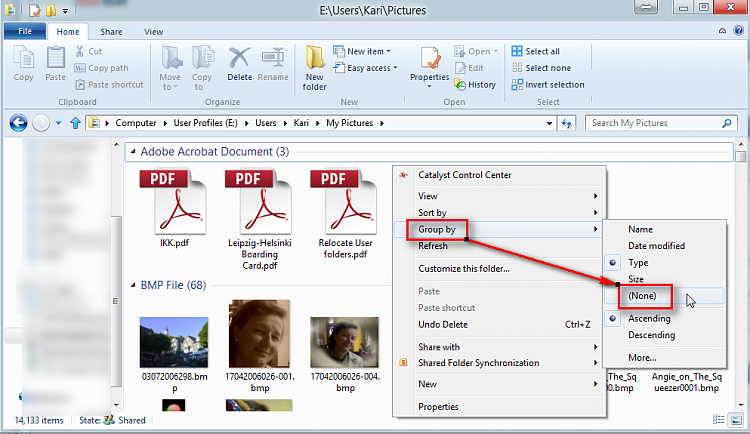 Notice: If
Group by: None
is already selected, this option is not visible.
Again context menu, select
Sort by > Date Modified
: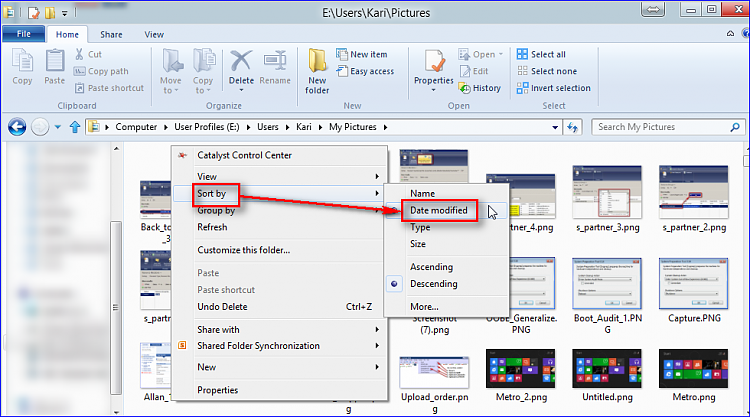 That should do it.
Kari