Success, I now have the .mp4 option!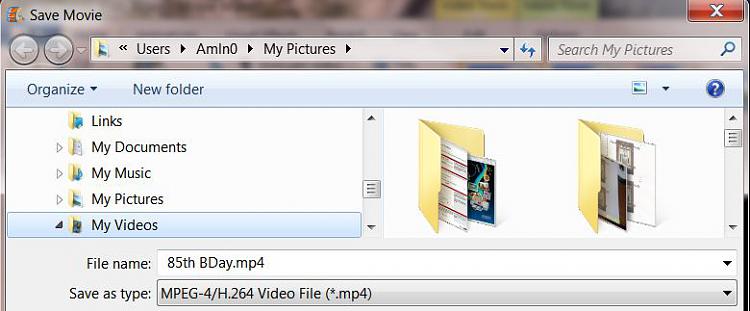 I would have just forged ahead and started the installer, but with discretion being the better part of valor I wanted to ask first before I proceeded.
Here's what happened,
I started the installer and the
UAC
popped-up and asked me if I want to continue, I clicked on yes and was shown this window.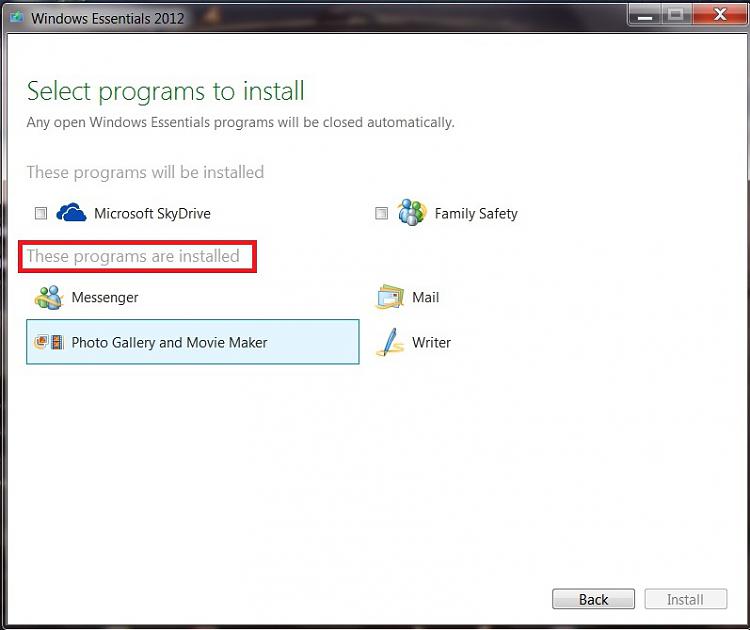 Since I did not want the SkyDrive synch or Family safety program for now, I de-selected them.
I already had the programs in the lower area and it will say
These programs will be updated
instead of
These programs are installed
in the red box.
It was my error that I did not take snaps of the installation process, and I am backtracking, that is why I have to make certain clarifications.
The Install button will be darker if one is doing this for the first time. I clicked on it.
It took approximatly 8minutes to up date the programs that needed it.
I opened the file I wanted to save as .mp4, then went to Save As and saw,
Once I clicked on
Recommended for this Project
it took me to the first snip in this post, I renamed the file clicked on Save, and it took 12minutes on my machine to save as an .mp4.
I also have the same menu area now, that you posted earlier whs,
This thread | post #6
One item that isn't mentioned during the install/upgrade.
When the upgrade was finished and I clicked on done, there was a
EULA
that I had to accept and Instant Messenger opened.
Since I don't use that I just closed that out, and did what I had to do to see about WLMM.
After I saved the .mp4 I noticed MS sent me two emails to update my security credentials. I went through them to satisfy MS and I'm good to go now.
A BIG Thank You to you whs!