ok ,its not opening this end either,used both windows photo viewers and zoner photo studio.
faststone image viewer says its an unknown format.
not sure what we can do,i think they must have been corrupted so they wont open.
i have recovered files in the past and some photos didn't recover properly.
hopefully someone who is better informed than myself will be able to help more but im out of ideas.
edit : just tried an online recovery site and that came back with no recoverable data.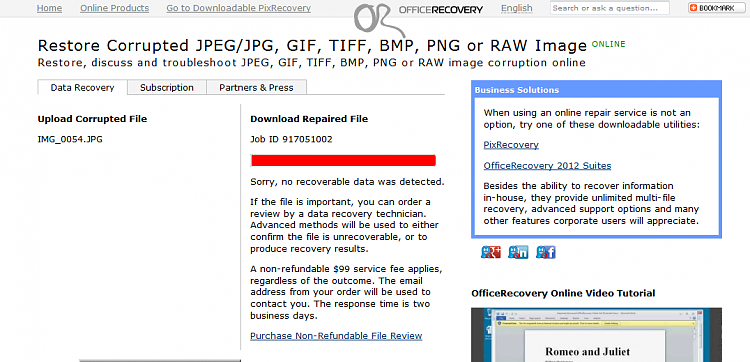 also just tried stellar pheonix jpeg repair and that was a bust . this repair software is very good apparently and it reports that there is a missing marker.
i used the trial version ,it leaves a watermark, but i used it just to see if it was recoverable/repairable.