I thought that the 20 day default refers to the history list, not the temp internet files.
Specify how many days Internet Explorer should save the list of websites you have visited.
Days to keep pages in history:

As you know, starting with IE10, MS put stuff in different places. Oddly enough,
the webcache folder only brought out a select few tinfoil hat wearers.
As for the temp internet files (TIF), one rarely cleans them in the middle of a surfing session and IE does not seem to honor its limit... so I'm still puzzled on how a user can fill up the TIF area.
With the limit set to 8MB, see what IE stores: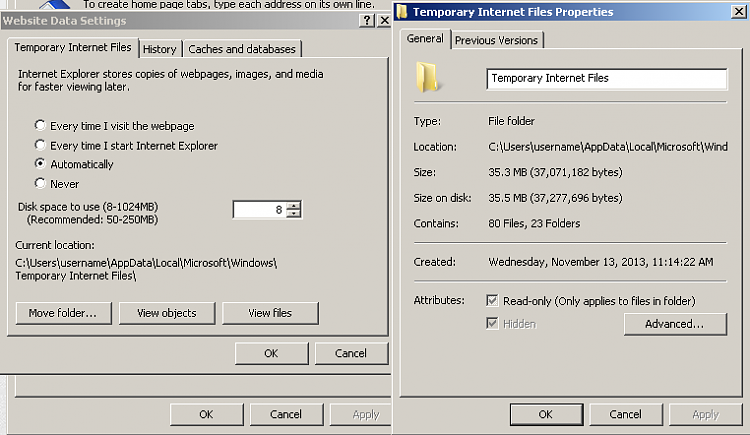 The same was true back with IE5 and IE6 - where you could set the limit to 1MB.
I don't care what IE caches in the TIF area. I've been using my own script to automatically clear those files (and other IE, flash & java things) for almost a decade. [Not for tinfoil hat reasons.] The script clears the thing each time IE exits ram. But there are MS KB articles that mention IE limiting the "save image as" file format if the TIF is full. Hence my bewilderment as to how TIF can be full. {Filling the hard drive is not part of the discussion.}
IE11 should offer to save the image in the original file format or to convert image format to bitmap. The OP should never convert since (as a general rule) that only reduces the image quality. While BMP is better than JPG, if you are starting with a JPG, then saving it as a BMP is not going to improve the image quality. (I could be wrong, but that is my understanding of file format conversions.)