Re: Slide Show problems.
I removed the slide show option from the navigation pane but get the option to start playing a slide show in Windows Photo Viewer. Ignore the look of it on my machine as I made it Metro Style but it's still Windows Photo Viewer.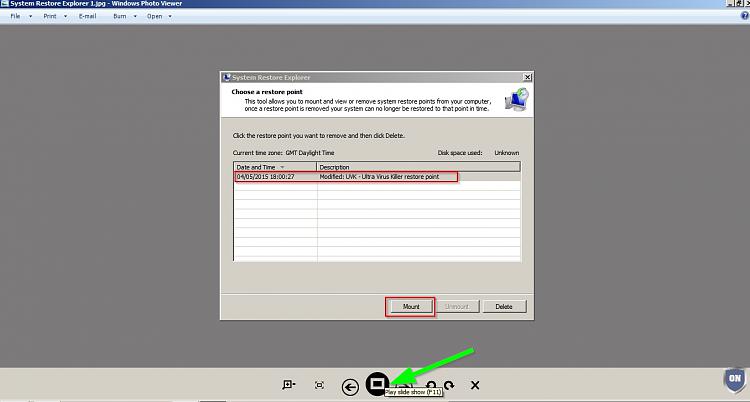 Once it starts there's a right click option to choose "shuffle" or "loop". Trythe loop option. On my machine it plays in the same order as the images are ordered in an explorer window.
The only other thing I can think of is perhaps issues with "Folder Template Discovery" or "Auto Arrange" or changing the template for the folder. On my machine all folders are set to "General Items" and "Folder Template Discovery" is switched off.
I don't experience the problem that you are having! :)