Hopefully I'm not the only one that thinks the original question/statement wasn't as silly as it was perhaps made out to be. Not everyone in every country has super-fast cable connections available, a fact that is highlighted to me whenever I go to a clients house and they're still running 256k adsl, or worse still, dial up.
With Next G 3G running at approx 7.2Mbps, and Wireless N at up to 300Mbps, it's entirely plausible that the OP's wireless connection (which wasn't specified) might have been faster than his wired connection.
Using Windows 7 Home Premium 64 bit on an Asus F3JR notebook, without any specialised networking software or bundled bloatware installed, I plugged in the a blue cable and took these snips for you: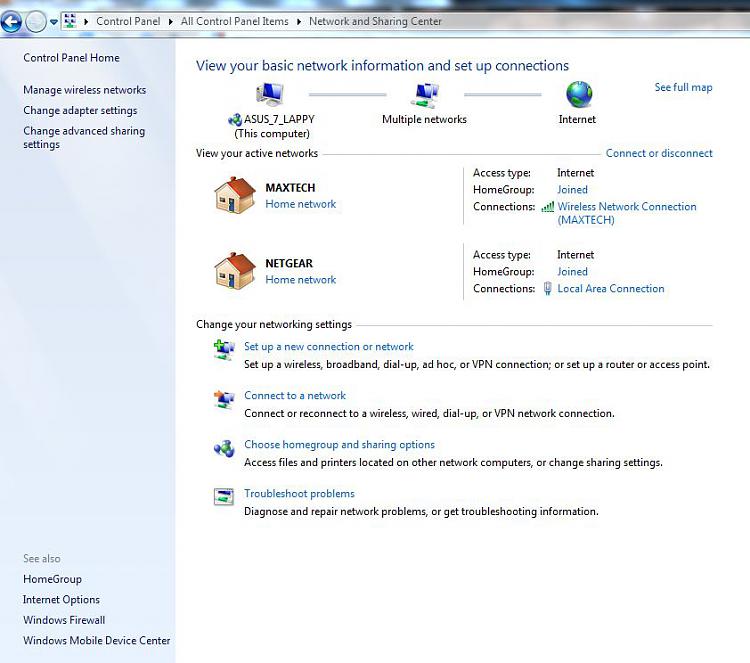 Which one am I connecting to the internet via? Well, the led lights on the front of my router are hidden by a surround sound speaker, and quite honestly, answering that question isn't motivation enough to wrench myself off the bean bag that I'm lying on. As I'm sure any bean bag owner will tell you, sometimes it just takes too long to shape just right, and an ewang/ipeen fight aint gonna do it.