pebbly, it's a desktop. The fun part is determining what it has for its onboard NIC. One possibility assuming Alienware didn't have the NIC changed from what is on the reference Foxconn board is that it may have come with the Killer NIC in it (Killer had to sell those things somehow).
Exemer quick question; is the ethernet cable plugged into the general area of #1 or #2,
If it is #1 then it is the onboard NIC. If it is #2 (or even if #1 and there is an ethernet port anywhere near #2), then it also has a separate NIC card. If it is #2 and that is what you are using, then the easiest way to find out what it is is to pull the card and make note of the make and model number of it, then search for the drivers.
As far as that screen shot you posted with the hardware ID showing as PNP0510, from what I can find that is for an IrDA port,
Infrared Data Association - Wikipedia, the free encyclopedia
This is one of those things that if you're not using it, and assuming they didn't hide the option in the bios you can disable. Unfortunately this is one of those things that you know is actually being used, short of disabling it and seeing what doesn't work, the only way I can think of to see if it is connected to anything is to open the computer and see if there is something connected to the IrDA port on the motherboard. If you want to check inside and see it should be located here based on the reference Foxconn board green circle),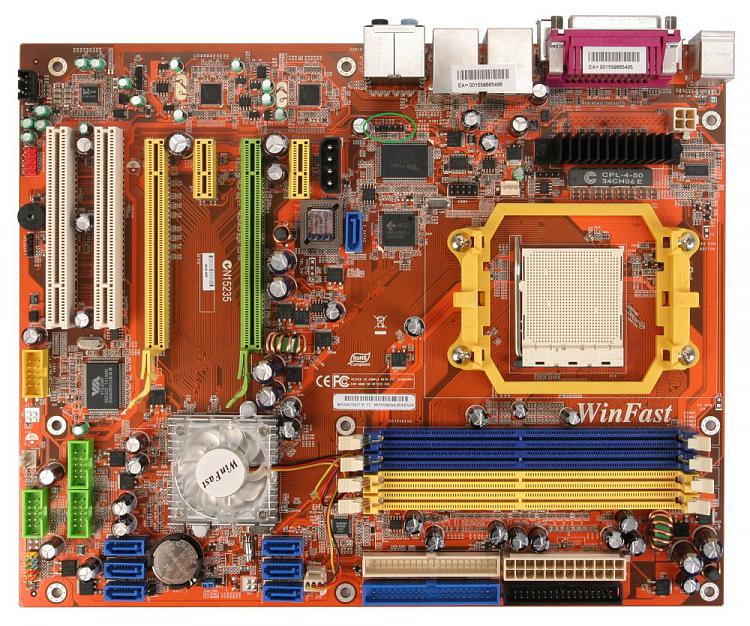 If there is nothing attached to it then you should be able to disable it in the bios here,
Highlight the option and hit Enter, then set it to disabled (you can also do the same with the serial and parallel ports if you're not using them).