OK, so the other day when I posted I was wrong in what I said. My current package from Charter was 10mbps Down and .5mbps Up... not 5 Up as I stated! What a difference a . makes! LOL!

I got an email last night from Charter about them automatically doubling our upload speeds and giving us a feature called Powerboost which is suppossed to give us a "burst" of speed when we DL, see below: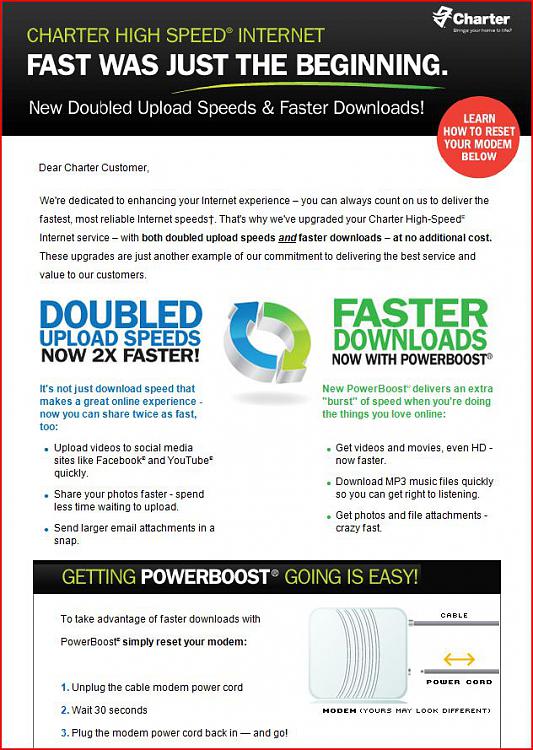 So I reset my Motorola Surfboard modem and wala, upload speed doubled! Then I got to thinking and comparing other ISP's offerings in my area and that made me call Charter Customer Service.
I told the CS rep that "I've been with you guys for 11 years but AT&T has been sending me ads where I can get twice the speed I currently have for same price!" He did some searching and adjusting to my account and FOR LESS than I was paying I'm now double the DL speed!
Here's proof!
I'm so Happy!