I totally agree, if you can see her machine then she's connected to the same network/adapter as you. I'd password protect the router if I were you.
You could also check the router webpage to see what devices are attached.
1, Open explorer & go to Network, you should see your router in that screen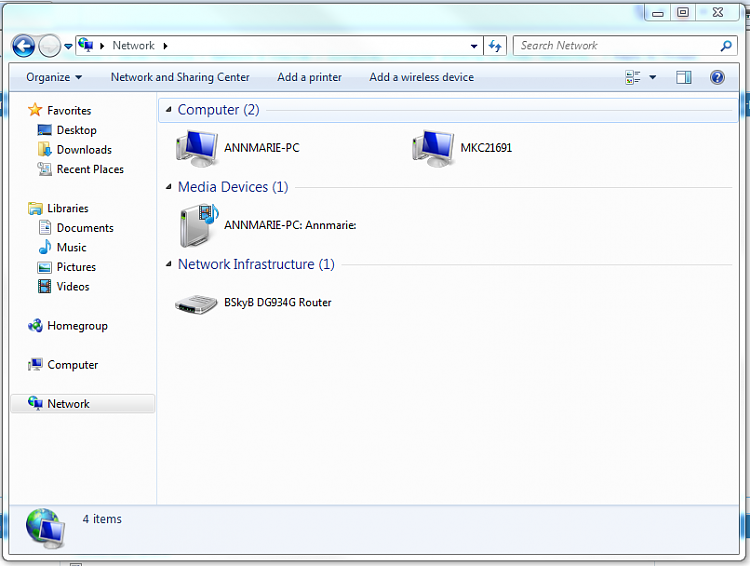 2, Right-click and select 'View device webpage'.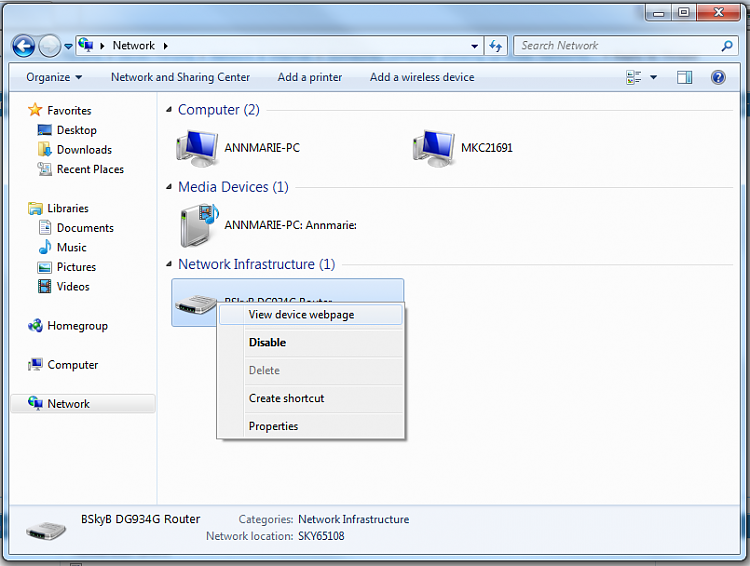 Note
You will/may be asked to input a username & password, your router documentation will have this info
3, (normally) under 'Advanced' you can see 'Attatched Devices'
If you can see her computer then she's using your router to connect to the internet. While in the device webpage, under security, you can set a password for access to the router.
Hope this helps :)
Jeff